The gasp-spell according to Paul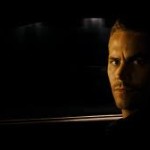 Die-hards of 'Star Wars' series getting into Darth Vader costume for premiere have always struck me as a bunch of losers. Then, I've done it myself – getting into 'character' that is. God forbid, not to honour Skywalker. A dozen-odd years ago when the first instalment of 'Fast and the Furious' came out I was in Kerala university PG campus. I borrowed an old 800cc Maruti from a friend in return for introducing him to a pretty one. Getting into character, I raced the 15km from Kariavattom to Thampanoor. Though those were among my first days behind the wheel, taking cues from the movie posters I drove with one hand, rock n' roll bursting from puny speakers – the friend was from the econometrics department – wedged myself into weeny spaces between KSRTC buses slanting from overweight at high speeds. I even overtook a starched politico detail; I think I got away by being mistaken for a dreaded 'quotation gang' member going by the nonchalance rather than penchant for self preservation.
Vin had a bigger stake in the final race – memories – but for Paul it was sheer motorhead. Across the railway tracks, the freight train a whisker away from the rearview, and he was my man. Frankly I knew it earlier when he helped Mia in the kitchen; if the fastest way to a man's heart is through the stomach then to a woman's must be via the sink. Paul was cool, cocky. He breathed the role. The gears shifted like taut sinews from an extended limb. The machine embraced the man, for they went a long way. 'Adrenaline junkie' was how Paul described himself on social media. 'Fast and the Furious' was offered to him as a story scissored from a newspaper about illegal street racing in Los Angeles. "Are you kidding me?" He is reported to have asked. "This is what I grew up doing."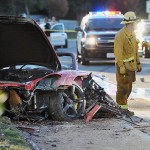 Good drivers make bad co-passengers. Anyway they rarely give up the wheel. Why Paul did will remain a mystery. I was numbed, my Sunday screwed, when I read Paul Walker died amidst the mangled, burnt remains of a Porsche he wasn't driving. I believe he wouldn't have died if he was. Paul was a self-proclaimed gearhead. He even owned a couple of high-performance car companies and usually kept the sports cars he drove in the 'Fast and the Furious' instalments. He was a racer at heart – it was not just another character for him. He was in no hurry to shake off the 'blond boy racer with a dash of bad-boy' attitude thrown in. He reprised his role in all the six parts save one; was working on the seventh which was due out in July next year. Racing was his DNA and he even did many of the stunts himself. Live fast, die young. So they say in Hollywood. For Paul, fast was life.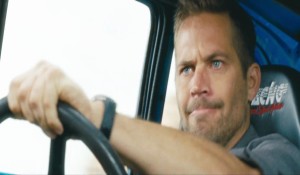 I see that many of my pals are stunned. The news of the death bore a hum almost like an accident itself, one said. Fair enough for they are street racers. Then I am one but not in an organised sort of way. But who isn't? I mean, you don't need a dragon tattoo or be privy to a secret code to race. You torpedo to a tailgating distance, flash for side and he pulls ahead faster. Congrats, you just made a racer out of a cruiser. You take turns overtaking each other, cutting in and out of bamboozled dawdlers with no time to choose their expletive. These impromptu races are dragnets for many wild cards who flash their entry. In these grand affairs nobody knows who is racing whom, but just that nobody is supposed to overtake you. The Delhi traffic ensures a level playing field giving speed and tact equal thrust. These races not just help you brush up on your driving skills but reach you home faster as well. They can be quite charming even. I once raced a stylish young Sardar in a Beemer with my Optra, he flagged me down later, came up and hugged me. Even if for a few fleeting moments, it's great to see another piston heart.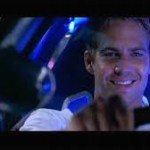 On Delhi streets there's no nitro; the real ammo are your balls. One hand gripping the wheel hard from the top, the other working the gear in a furious continuum or clicking the handbrake button for some springy reassurance. You speculate movements and speeds of up to five vehicles ahead; the brain moves closer to the eyes to process distances and register gaps in record time. Whoa, that's a killer Blueline ahead and you are going to take it from the wrong side, I mean you have only the wrong side to take it. These brothers are always miffed by anybody faster than them, even if it's a rocket. What do you do but switch off your lights and swoosh past like cloaked wind. Cut in ahead before you turn on the lights. He comes right after you lights flashing vendetta. The deal is real this time, the race is on. Time to smile.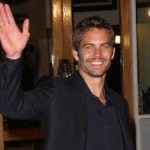 Besides the grip and the manoeuvres – I could never pick up the strut though – this is what I picked from Paul: your machine is as good as you are. Enjoy your every move that way your next one will be better. There is no room for reckless; pileups are such a waste of time. These were the only life lessons I could think of to impart to my nephews – I have seven of them – when I was home for a short holiday a few months earlier this year. From the half dozen movies running in my hometown Pala, I chose 'Fast and the Furious 6' to show them.
"See how fast he drives?" I kept a wisdom-laden commentary on. "But he is still so careful, that's how he avoids getting into accidents."
"He's not getting into accidents because it's only a movie." Somebody said.
I don't remember what I must've rejoined that with.
Maybe nothing.