About Wanderink
Wanderink.com was born some five years ago when I was bivouacking amidst the dunes of the Jaisalmer desert in Rajasthan. It was primarily to write about all those remote places and remarkable people I came across during the course of my work travels as communication consultant for the development sector. The blog has a weekly update; the better stories have found their way into The New Indian Express, Sunday Express, Gay Travel, Romar Traveler, Yahoo! Travel, Transitions Abroad. Wanderink.com focuses mostly on the off-beaten trail, the little seen and heard destinations, powerful stories on empowering indigenous communities, the need to conserve heritage and where we are lacking. The big picture is not just to travel responsibly but in being responsible.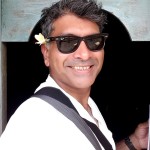 About me: After taking my masters degree in communication and journalism, I was sub editor with The Week, a national news magazine. Then moved in with first love advertising and was copywriter, creative director with some leading ad agencies. Quit it all for the edge of the unknown. Today I am communication consultant, corporate filmmaker and travel writer based out of New Delhi.
I have authored and photographed two road tripping guidebooks, Experience Agra and around on the road and Experience Chhattisgarh on the road (both available on Amazon India) published by the Times of India Group. I script and direct travel themed content for television: a 13-part series on Nepal, a 10-part on Tibet and a seven episode programme on the Hornbill Festival of Nagaland.
Links to some of the published articles from Wanderink.com are on the homepage.
Read an interview on me here.
Send any further queries to info@wanderink.com