Of jolts and jhaans: The making of an oracle
After telling me his story – from enfant terrible and Mall Road Romeo to successful farmer and responsible father and village oracle, he told me not to take his photograph as it sapped his energy and not to publish his name or that of his village. "Then," he asked, "is my story so strange that it couldn't have been yours?" No, his story is actually anybody's story, at least till the part of being chosen the oracle. And I became him.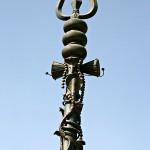 Shimla was my playground and Mall Road, the grand stand. During the fashionable 80s, I was among the first ones to wear bell-bottom trousers. And boy, did the girls love it! Then I must tell you I was a good looking bloke too – many have loved me. And there were many I loved too. Thankfully my folks could afford to write off my shenanigans to my age. 'Responsibility will come with age,' I used to hear them tell each other. Or hope aloud. But even they didn't hope for the kind of responsibilities that came my way eventually.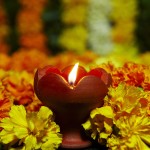 The village god Bhairav's trishul was broken. The elders called for a meeting and everyone convened inside the community hall. Not very keen on religious affairs, I was hanging around outside, looking for the first opportunity to leave. The oracle of the nearby village was invited who saw me loitering about. On his way in, he stared at me briefly and told me somewhat sternly to get inside the hall. I am not really used to being ordered about by anybody and had it been any other place or person, I would've left immediately. But there was something – in the oracle, or the way he spoke or maybe it might have been something inside me – which impelled me to enter the hall and sit with the rest. Even there I tried to make myself inconspicuous by moving behind the others. The same oracle was now chanting prayers and offering some puja. I remember getting bored.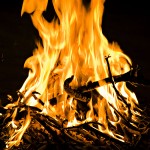 The chanting and ringing reached a crescendo, the oracle was shaking head to toe. He began to speak in some alien tongue which I was hard pressed to follow. Then he started to shout at the top of his voice. His orbs vanished and his head shuddered with such violence that his long flowing mane cascaded all over, covering his face. In between he would stick out a quivering tongue and grunt, I could see drool trailing all the way over his beard and on to his orange dhoti. He pounded a fist at the fire which responded with flames that seared with gusto. Though the build up was gradual, everything came to a standstill suddenly – like a shattering glass in reverse. His eyes were closed now and he was breathing heavily. As soon as he calmed a bit, he said that Bhairav has told him that the village should have an oracle of its own – through whom He would indicate what was to be done about the broken trishul. And, Bhairav had even chosen the One. The oracle raised a clenched palm with rice and threw it towards the crowd. I remember the grainy shower over me, I remember the oracle sitting there his eyes still closed, I remember none of what happened next. This was seven years ago.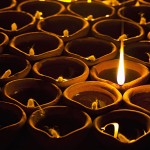 Even today when I am called to resolve an issue, I am scared. I am scared of the huge power that is vested in me. No, I am not scared of the expectations in me nor about the repercussions for I am just the conduit. None of what I say is personal – it is the god himself speaking through me. I am not a pahaadi (rustic parlance for 'mountain folk') in its purest sense, my ancestors are not from here. But when I become the oracle, I am told I speak the purest pahaadi lingo – spoken and known only to very few. I don't remember any of these, I don't even know what I am saying but I can feel myself jolting violently. Sometimes solutions to the problem come as images, at times Bhairav himself speaks to me. At times the images and word are clear, times they are blurred. And I have to do it all over again. When I wake up from the jhaans (trance), I am so drained that I even have to be helped up. Each time I think that it's too much for me to handle and I'm giving up. But it's too great a responsibility to just give up. You didn't choose to be powerful but the power chose you. It's not for you to decide to leave, but the power has to decide to leave you. There's no monetary reward for being the oracle but a lot of honour and respect. And of course the joy of helping others.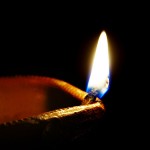 There was this married couple in my village who had a very queer problem. The woman, as soon as she gave birth threw the baby away. Yes, she would physically throw the baby away each time it was brought to her. They came to me for help. Through me Bhairav told them that there were some people in their village who were worshipping an evil spirit. They were doing it for material gain which wouldn't last besides imperilling their own souls. Nobody even knew about the evil worship going on till then. Soon those who were doing it came forward and admitted to their mistake. They were cleansed and the woman was healed. No money can equal the happiness of reuniting a kid and its mother.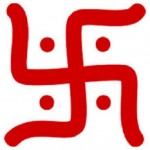 Then as with anything else, this too comes at a price. You have to be ready at all times, with a pure body, mind and soul. There are several kinds of restrictions that I impose on myself. Dietary restrictions are easy but those on the body are at times hard. There are some which even get me branded an anti social – I cannot go to a house where there's been a death. If somebody gives me tea in a ceramic cup, I have to ask for a steel glass as steel absorbs less energy than clay. Being an oracle is a way of life, it has become a part of my life today. Like I look after my family's apple orchards, take care of my parents, my wife and my son.
No, my son hasn't seen his daddy the oracle in action. I will keep it that way.