Halloween travels: Ghosts tales from the road
One more Halloween. And more of Pirates and Jokers, Grim Reapers and Draculas. Isn't it strange that in a country inundated with faith healers, psychic mediums, temple oracles, exorcists and haunted dak bungalows, we are yet to come up with an indigenous spectral line up? Here are some spooky tales, from the road, which might inspire. Yes, travelling does have its advantages – a wizened old chowkidar who warns you not to hang around the Bhangarh Fort after dark, a weary cabbie who reminds you to take that extra bottle of water for the Gata ghost, an army jawan who glowers at you for calling Baba Harbhajan a 'ghost.' As far as how your Halloween costume should look like, I can only give you some pointers from the general collective of ghosts in India – a yakshi or baak, kolli devva or rantas. It's up to you to put it together.
The Ghost of Gata Loops
Many years ago, a cargo laden truck was winding up the Gata Loops on its way to Leh from Manali when it broke down. The driver left leaving the cleaner in charge of the truck and walked to the nearest village – several miles away – for help. Soon as he reached the village, it began to snow and he was stuck there for several days. The faithful cleaner never left the truck, ran out of food and water and perished in the harsh weather. Many who pass by Gata Loops regularly have reported seeing an emaciated person standing by the roadside, signalling for water. When they stop and pass on a bottle, it falls through his cupped hands. If you happen to pass by, there is a spot – marking the general area where the Gata Ghost wanders about – difficult to miss for the haphazard pile of water bottles.
This tale was narrated to me by a taxi driver I befriended in Leh; I was in a party after passing over Khardung La, the highest motorable road in the world. I made slight of his tale and told him to spare it for the honeymooning couple he was ferrying from one location to another. "If they are not having enough fun, that is." I added. I do not believe in ghosts but the next day I took a fall at the Gata Loops; I was not even bruised just a tad shaken. I told myself that I lost control after I lingered long at the pile of water bottles. And maybe there was also this chap in ragged hessian gear sitting on his haunches next to it.
The Bhangarh Fort aka Bhoot Bangla
Bhangarh vies for top honours among weekend getaways from Delhi, especially for bikers. Taking the Jaipur route out of Delhi, proceed towards Bhiwadi and turn to Alwar district. From Alwar, across the Sariska Reserve, to Ajabgarh and into Bhangarh. As you enter the fort premises, an Archaeological Survey of India signboard strictly forbids you from staying inside after sunset; the first free foray for goosebumps. A little ahead, there are a clutch of temples which begs the question 'are ghosts religious'? Anyway, it's a dilapidated prehistoric ruin – the perfect setting for a sighting. Which till now, nobody has – whoever who decided to stay put after dark never came back. So the locals claim.
Ratnavati, the jewel of Rajasthan, was the princess of Bhangarh. Singhia, a tantric, was in love with her. One day he tried to seduce her by charming the oil she was buying from the market. Sensing what the tantric had done, Ratnavati poured the oil on the ground which grew into a boulder and crushed Singhia. Of course, Singhia didn't go away peacefully but ululated death for all in the palace. The very next year there was a battle in which Ratnavati was killed. And today quite a few have been rumoured to have gone missing as well. Don't say the ASI didn't warn you!
Baba Harbhajan, ghost soldier
Near Nathu La – or more commonly 'Nathula Pass' – there is a whole temple complex dedicated to Baba Harbhajan Singh. As a heavily militarised region being the gateway between India and China controlled Tibet, some might – I did – take it as India cocking a snook at the Chinese' ardent atheism and the scoff for spirits that come with it. Possible when you consider that the befuddled Chinese military once wrote a letter to the Indian Army asking 'who was the person riding a horse every night?' Of course it was Harbhajan Singh. But he had died many years before he was spotted swashbuckling on a white mare very close to the border.
Harbhajan Singh died in 1968 aged just 22 years. Hailing from Kuka village in Punjab, he enrolled with the 23rd Punjab Regiment to escape a severe drought. Posted along the border with China in East Sikkim, he lost his footing and drowned collecting water from a mountain stream. His body was found after three days following instructions given by Harbhajan himself through dreams to members of the search party. Even after his death, Harbhajan went about his sentry duty by slapping awake soldiers nodding off. The Army, it is widely believed although it refutes vehemently, rewarded him by paying his salary (regularly till they 'retired' him following criticism), sending him on his annual leave and by building his own barracks. Yes, and eventually a temple.
What I make of it? A clever ploy to prevent the sentries from sleeping especially when it's China across the border.
Colourful turbans for the ret-ro-pret
Besides an effective protection against the raging sun, the colourful turbans of Rajasthani desert folk also serves to keep the ret-ro-pret at bay. These are sand ghosts which are believed to possess the power to shift shapes. The villagers in remote areas still believe that ret-ro-prets are responsible for mirages and disappearance of livestock. The only way to escape these is by not blending in with the sand dunes which they do by wearing colourful turbans.
In Kerala there are deserted stretches where pretty women in slinky white saris and open lush mane hang around, actually float around. Called mohinis, they mostly limit themselves to South India and haunts, besides lonely roads, old wells and forests. These are girls who died virgin – either committed suicide because of a failed love affair or was murdered. A kolli devva too is believed to roam the forested borders of Kerala – Karnataka – Tamil Nadu. Carrying a flaming torch, they are either stark naked or the demure ones come in barely-there lungis. The face? Who looks while running! While these two are scary by reputation, the rantas of Kashmir look eerie with backward turned feet, long toe nails and breasts draped over shoulders. They are rumoured to kidnap poor young men to make them husbands.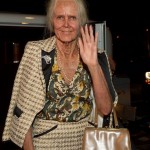 Footnote: It's a wrong belief that things got to be scary on Halloween. Halloween, shortened from 'All Hallows' Eve' which refers to the church's observance of All Saints' Day on November 1, falls on October 31. It is believed that on this day the veil between the worlds of the living and the dead is lifted and spirits roam around freely to wreak havoc or spread disease. So, effectively you don't have to wear a scary costume but just appear different so that the spirits will leave you alone. Take your cue from the hot, hot Heidi Klum here.