Go For Gold This Summer
Gold prices are plummeting. Make the most of it when you travel this summer. Wanderink brings you the states within the country where the yellow metal is art and history, pedigree and design. And hoarding it a virtue.
How I wish my grandmother was alive today! That whole generation had an obsession bordering on the psychotic when it came to gold. Too much was never much. Even through the thick glasses I remember detecting her cataract-clouded eyes sparkle – giving the encrusted diamonds a run for their shine – as she gingerly rummaged through family jewels on occasions. She would place an elaborate Nagapada Thali or a chunky Kasu Mala around the neck of my sisters who would then promptly look embarrassed. Grandma would laugh and the bulbous Kunuk pierced through her upper ear lobe would dangle, reflecting golden light. Grandma passed away but her legacy remains and the custodians ensure it is not just passed on, but watered and nurtured, fended and defended – whatever it took.
"Aren't
you
buying gold?" It was my mom one late night around mid-April this year.
"Why?"
"Didn't you know! Gold prices are going down." I was impressed because she still spoke of AK Antony as the chief minister of Kerala, my homestate.
"Sure ma, I will." I had no intention of buying any, anyway. I just wanted to finish my packing for my early morning flight the next day.
"Don't buy jewellery, get gold coins…" Phone on loudspeaker, I went about my stuff.
Then, that's me. Reaching Delhi back a week later, I saw most of the jewellery stores crammed with customers; some of the bigger ones had patrons standing patiently in snaking queues that went half way around the block. Gold prices were on a southward spiral in what was considered to be the biggest decline in over 30 years. This triggered the stampede towards retail outlets all across the country, considered the biggest consumer of gold in the world – 963 tonnes of gold in 2010 or over one-third of the world's total consumption. (We proudly retained the status in 2011 as well.) If the plummeting prices were triggered by fears of Cyprus selling off its excess gold to fund bailing out of its troubled economy, then the gold rush will be around for a while: Italy, Spain, Hungary, Portugal and Slovenia are also earmarked to go the Cyprus-way.
Now, this is heartening news for most folks I know. One neighbour put off her annual summer trip as she wanted to spend the money on gold. Another one sold off his second car to invest in bullion. I had many more travels coming up and the pressure to buy gold was mounting. Mom called up again a few days later and with a put-on nicety told me to buy gold at least for the sake of upcoming Akshaya Tritiya; my mom whose idea of festivals began and ended with Christmas even informed me in detail of the good tidings in store if I wore gold during this Hindu / Jain celebration.
Heading off to Rajasthan, I decided to do some reading up on the jewellery pedigree of the state; I was passively mulling possibilities of buying gold on-the-go. What I found had me not just intrigued but hooked as well. 'Gold's own country' Kerala might be the biggest gold consuming state in India but it didn't mean that other states lacked lustre when it came to richness of tradition or aesthetics of fashion.
Meenakari of Rajasthan
Meenakari is the most famous export of the gifted artisans of Rajasthan. Here precious or semi precious stones are embellished into brightly polished gold or silver which is enamelled with bright colours. Originally from Lahore, the craft flourished under the royals of the state and has evolved over the years. Jaipur is the traditional hub but you also get some intricate and spellbinding designs from Alwar as well. Kundan work is also similar to that of Meenakari albeit on very refined gold. Another interesting jewellery here is Thewa, where gold designs are created on glass. Mostly floral patterns in bright red, blue or green, thewa pendants are a rage among the arty types.
Meenakari is also believed to have been brought to India by the invading Mughals and is quite popular in Delhi as well.
Chik in West Bengal
The Swankar tribe is the jeweller-caste of West Bengal and are renowned for their dexterity and design all over the world. The village of Moukhali in South 24 Paraganas is a must-visit for any jewellery enthusiast – their filigree works and kundan settings with precious stones on gold are a marvel in tribal design. While minimal in everyday wear, Bengali women, like their counterparts elsewhere are bedecked to their ears on their wedding day: Chik is a gold choker, an inch or more wide, encrusted with diamond or other precious stones; Kaan, an ear ornament made with gold or silver plates that cover the entire ear; Tikli, an ornament worn over the central parting of the hair. In addition to these, there are also the tabiz – hollow gold bangles worn around the arm upping the oomph ante, the complex Ratanchur and the elegant Mantasha.
Magical in Himachal Pradesh
The pahaadis have a special fondness for gold and silver for they believe that the precious metal has magical properties which protect the wearer. The silversmiths,locally known as sunairs, can be found bent over their furnaces in the narrow alleys of Kangra, Sultanpur, Mandi and Chamba. The most cherished piece among the Himachali folk is the Chandrahar or coin jewellery which is basically many gold or silver chains linked together by a coin or a pendant or plaque.
Santhals and Tikulis
The unsurpassed demand for gold in India could probably be explained by the dark skin of our women; the contrast adds carat. Visiting a tribal belt like Jharkhand, Chattisgarh or Orissa during festival season, you will feel that wearing gold should be made compulsory by law in the country. While the Santhal women of Jharkhand, like most tribal women, prefer wearing jewellery made from brass, bell-metal even wild grass, on occasions they wear tikulis – wafer-thin silver and gold leaves painted on refined glass and tied around their foreheads. The effect is magical against the bonfire around which they sway their bodies, move in unison, sing lusty folklores.
Only in Kashmir
The traditional fare of Kashmir is found only in the bylanes of Srinagar or Jammu for the craftsmen' reluctance to migrate. Thus while the gold and silversmiths make a leisurely jhumka for the local women, they also take order for an occasional halqabandi – a traditional choker made of gold embelished with emeralds or diamonds. The dejhor, an elaborate ear ornament, worn by married Pandit women, is rarely seen these days and is proudly cherished by the new generation in Delhi or elsewhere. Another quirky and fast disappearing jewellery from the valley is the branshi or sondus which is a number of gold or silver discs, interlocked with gold or silver threads worn as a symbol of marriage and passed from mother to daughter.
Pride and Maharashtra
Most of Maharashtrian jewellery are legacies of the Maratha and Peshwar dynasties. Marathi pride mandates that ornaments have their own names: gathla is gold coins strung together to form a necklace, toda which is essentially a bulky bracelet and Kolhapur Saaj, a necklace worn mostly by the women of Kolhapur are examples. Another interesting jewellery from these parts is the sari – two gold or silver wires twisted together with interesting spiral designs towards each end, some even with fitted precious stones, worn around the neck.
Gold / God's own country
To the untrained eye Kerala weddings are a lot of gold. And more. However, the trained eye can discern – from the ornaments – whether it is a Hindu, Muslim or Christian wedding. While mudichi, chithiru and pampatam forms the crux of the Christian bridal jewellery; mekkath, pachakallu and alikathu are for the Muslims; mullamottu, patakam and karimani for Hindus. These are what eventually form the bulk of the family treasure chest, opened by grandmothers and laughingly laid across the necks and wrists of little girls. Who, traditionally shriek and run. And who, eventually end up hassling their children to get more of it.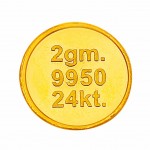 I am back from Rajasthan and a few other places. But I still haven't caught on to the idea of buying gold as coins and bullion; I feel it's like investing in paintings by purchasing acrylic paint and blank canvas. But that is just my problem, one of my many my mom doesn't understand. Meanwhile all the jewellers in the city are importing gold by the ton despite the recent hike in import duties.