Adventure Capitalist: There's Money in Seeing Places
If you are going to listen to the government, you are going to go bankrupt very quickly.
This is Jim Rogers in a recent interview to CNBC. And this is, in a nutshell, what I like most about Jim – no-holds barred, audacious at the same time piquant. And most importantly, with an opinion. The last bit is particularly momentous in modern times when money not just talks, but dictates; advertisers give 'inputs' to channel interviews and soap storylines 'pass by' through sponsors before going on the floors. Adventure Capitalist, while weaving travelogue with investment advice, history, geography, politics and economics with personal adventure, growth and loss, is a treasure trove of many more such full-ball anecdotes. Before we go any further, let me share a personal favourite:
One can learn more about a country from speaking to the madam of a brothel or a black marketeer than from speaking to a government minister.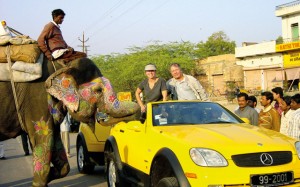 The eldest in a family of five children with moderate means, Jim held his first job when he was five years old – picking trash bottles at the end of baseball games. He went on to win a scholarship to Yale, followed by a stint in the army. Soon afterwards he began work on the Wall Street, cofounded the Quantum Fund with George Soros which grew by 4000 per cent (yes, four thousand) in 10 years. A legend in investment circles, Time magazine dubbed him the 'Indiana Jones of Investment.' At the 'ripe' age of 37, Jim retired from active Wall Street to follow his dreams of travelling around the world. This he first did in the early 1990s on motorcycle chronicled in Investment Biker (1994). The act got bigger and better in 1999 – in the 'Millennium Mercedes' (a custom-made six cylinder, 3 litre, turbo diesel) with his fiancee Paige Parker. Passing through 116 countries across six continents, covering over 245,000 kilometres, driving through blizzards and deserts, war zones and epidemics and setting a Guiness Book Record in the bargain – for the longest non-stop car run.
You haven't been to a country until you have had to cross the border physically, had to find food on your own, fuel, a place to sleep.
Okay, so the book came out 10 years ago. But most of what Jim predicted has turned out to be true in the intervening years – or are about to. Sample some:
– The 21st century will belong to China.
– Pakistan is on the verge of disintegrating.
– Non governmental organisations are a scam.
– Asia is facing a dramatic shortage of women.
Jim and Paige began their journey on January 1, 1999, in Reykjavik, the capital of Iceland; or Thingvellir, 30 km from the capital to be exact. Though Jim is a man of money in every sense, he is not shorn of romantic notions either – Thingvellir is the place where the ever-shifting tectonic plates beneath the Eastern and Western Hemispheres come together. During their roundtrip of the volatile region, they were caught in a heavy blizzard and had to be rescued – an early drama which left Paige understandably shaken. But not as much compared to her (mis)adventure in India – more of that later.
One thing I learnt from travelling around the world is that when you pull into a large, unfamiliar city, travelling overland, the best and easiest thing to do is to get a taxi to lead you to your hotel.
The travellers passed through Turkey, where 'Europe and Asia cleave', visited the sprawling underground city of Cappadocia and declared the road from Erzurum to Artvin the 'most scenic in the world.' On to Georgia where an old babushka visited Jim in the dead of the night and how money came into the hands of a thuggish few when communism fell. Following the old caravan routes across Uzbekistan into China which Jim calls the 'best capitalist in the world.' He is particularly enamoured by the slowly surfacing potential of the Chinese economy, hunted down a teahouse with much difficulty. And opened an account at the Shanghai stock exchange. In Japan, he launches on a tirade against protectionism; because, he says, huge amounts of money and votes are with the rice farmer, the price of rice in Japan is several times higher than even in the US. The US itself is a ripe example where, he says 'We would all be better off if we gave each of our rice producers a guaranteed income, a Corvette and a place at the beach. In return they should stop growing rice.'
Tirades are almost a recurring theme in the book, backed with substantiated reason. Beginning with his trusty Hidalgo-on-wheels, the converted Mercedes, given for free by the company. He has a reason for going with the triple star: 'Even in countries with no roads to speak of, Mercedes service is available… Like Turkmenistan, a country where the majority are living below poverty, Turkmenbashy (meaning 'Leader of all Turkmen') gifted all his ministers a Mercedes Benz. The money for this, Jim says, are the taxpayers' money which reach these countries through the 'aid' route – the IMF, World Bank and most importantly, NGOs. Many of the NGOs operating in Africa seldom ventures out of the swanky airconditioned hotel premises where they are put up most of the time, he rightly points out. And whenever they do, its in swanky SUVs. And this is where most of the money goes – for their upkeep than for any actual work on the ground.
Some day they will discover that all bureaucrats have the same gene – a defective gene.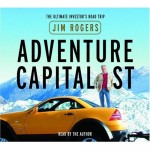 Adventure Capitalist is scattered with useful wisdom gleaned from all over the world. Not all may sound happy and positive but they sure have their sensible moorings – 'ground up' as Jim says. The practice of teaching Gaelic language in Ireland a case in point. Jim vehemently advocates teaching German, even Chinese in Irish schools. 'When they are 35 years old, all Gaelic will get them is a job washing dishes,' he says. 'The sad fact is that within the next 100 years there maybe only about 30 languages left in the world.' Made me think about the anti-English sentiments of Tamil Nadu; how Tamil was made compulsory in schools by the myopic politicians. Even for a job in Sharavana Bhawan today you need to speak English. Better still, Hindi.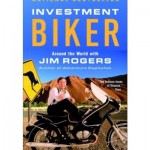 Through most of the African countries including the exotic but war-torn Timbuktu, the unbelievable butt dance of Mali women, why single white women flock to Gambia and the extraordinary curves of the dunes of the Sahara. At one point Jim fell so much in love with the Baobab tree that he suggested Paige name one of their children after this legendary tree. I mention this here because there was a Baobab in the courtyard of our house in Koko, Nigeria where I grew up and I have imagined using the name for several purposes over the years. Like with me, for Jim too it was shot down summarily.
One basic rule of crossing borders is to get going as fast as possible. Otherwise someone may change his mind.
With much difficulty, they managed to procure visas for Saudi Arabia and visited most of the Middle East economies, drove into India from Pakistan via Wagah where he found the flag ceremony 'goofiest yet somehow sophisticated.' He also found that the elected representatives from different states had no clue about the culture of his counterpart in the Parliament. Washing away their sins at the Kumbh Mela here amongst the thronging millions – the largest convergence of mankind on earth – he met an African whom he had befriended during his motorcyle trip into the continent a decade ago; the 'mela' bit attaining truly cosmic proportions. Passing by Jabalpur (which Jim wrongly calls a 'state') they stop for photographs and Paige had a local Lothario clasp her buttocks. After drawing notice on the objectification of women in India – of which there has been no marked improvement even after so many years – he draws a parallel to what happened next to a scene from The Maltese Falcon where Humphrey Bogart smacks Peter Lorre around. (He doesn't say whether she broods 'You'll take and you'll like it').
What I loved most – for its ubiquity and permanence – about their adventure in India is when they crossed from Manipur into Myanmar. At the border an Indian security official informed them that they couldn't leave as they didn't have permission to be in Manipur. 'He was telling us – and I am not making this up – that we had to return to Manipur, because were not allowed to be in Manipur, and thus we could not leave it.' The Inner Line Permits issued at the Nagaland House for attending the Hornbill Festival is a manifestation of this bureaucratic red tape and border nonsense; not once through the three editions I attended were I required to produce it once.
Whether Miami Beach, Cancun or Carthage, all this stuff passes.
Adventure Capitalist is a journey of discovery – a world across borders, beyond politics, beneath the economics and sometimes stunted under the awning shade of history. Jim's father, we are told at the beginning itself, was suffering from cancer. Nevertheless he is the best man at their wedding in the UK, flew down to join them for a small part of the trip. Jim Rogers Sr dies during the final leg of the journey. Keeping a promise he made to his father that no matter what he would complete his journey, Jim Jr contines, albeit a bit overrun with emotions and memories. When Jim says that everything he knew were taught by his dad one way or other, I was struggling with a lump in my throat.
The historic journey comes to a close in the United States. The last part of the book is finance heavy, inundated with market terms and stockbroking tips. What had me in splits was his volley against Federal Reserve chairman, Alan Greenspan. 'Greenspan has a long, long histor of failure. That's why he has a government job,' goes one.
Nowhere in the book Jim speaks about where to park your money ('commodities' he says very generally). Some commentators have pointed out that he has taken particular care not to mention gold. I am financially challenged – in every sense – to comment on this. But trying to find out why he omitted it, I came across an interview he gave to CNN in March this year where he says "I will buy more gold, it's been up 12 years in a row…"
If that's anything to go by.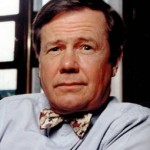 My travels tended to be characterised by the slaughter of sacred cows, the puncturing of various balloons, and the laying to rest of preconceptions of the world held by certain 'authorities' many of whom rarely left home.
Adventure Capitalist is available in Kindle and paperback on Amazon.