Known destinations, unknown adventures
Now, Ladakh is that Promised Land for motorcyclists; we are all happier than Moses at Canaan outskirts when we pass through, taking proud photographs next to the 'Khardung La – World's Highest Motorable Pass' board. Then, did you know that there are also a bunch of splendid canyons in Ladakh – between Phey and Nimmu, to be exact – where you can do a spot of rafting as well? Read on for more of such little known adventure stuff you probably never heard of possible in some well-known places.
Andaman and Nicobar Islands / Walk on the volcano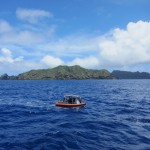 The Barren Islands in Andaman and Nicobar is a favourite with divers for its crystal clear waters. Not many know that the island is also home to India's only active volcano. Though the ground does not exactly rumble out here, neither is the lava in a rush to breathe like in Sicily, I am sure this information has added an edge to your trekking in these parts.
Stirs quite a hair, yes?
Arunachal Pradesh / Ruffting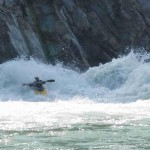 Ok, I just baptised an activity. Then when rafting has become synonymous with Rishikesh, what else do you call a 180-km long run on the best rapids, the most taunting and torturous, you have ever seen? Ruff rafting? On the Brahmaputra, from Tuting to Pasighat, gasping and spurting out greetings to rapids en route like Zebra Rock, Moing Madness and Pulsating Palisi; the state is gathering oar especially from those graduating from Rishikesh.
Chattisgarh / Spelunking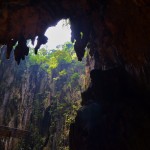 No hard feelings, but Chattisgarh was never on anybody's hotlist, let alone an adventure top-few. But take heart, probably about time you gave this little state whose idea of tourism is still glued to and pivots around parading tribal culture, it's due. At the Kanger Valley National Park is the Kutumsar Cave – a 40-feet graze-down a cube hole and behold a wondrous world of limestone formations.
Goa / Trekking
The beach, brought to you by Goa. I mean, Goa is just too much beach and everything about the beach – but all served up the best way possible. Sun, fun, sand, seafood, music, parties, highs, tans, hedonism, hangovers and hazy memories; couldn't get any better. A monsoon trek through the lush forests might come with its own leeches and rump-landings, but egg yourself on till the Dudhsagar Waterfalls and it's a Goa like you never knew. And yes, the water is true to the name – milky white.
Gujarat / Horse riding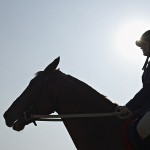 The man who walked really long distances lived here at the Sabarmati Ashram. But that shouldn't deter you from riding on some of the finest mares in the country. At the Little Rann of Kutch, on the endless vistas of white sands, ride out like a knight on a famed Sindhi or Kathiawadi steed. Imagine you are Alexander or Genghis Khan. There are lots of secluded areas for you to let out that blood curdling roar and drive that imaginary spear… just don't fall.
Himachal Pradesh / Zorbing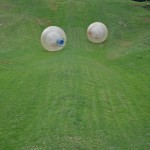 The state has trek of every kind, to everywhere exotic. Those to Jalori Pass, Kinner Kailash, Rohtang Pass, the Beas-Kund and Malana are legends in their own right for the incredible scenery and experiences along the way, pally locals, strange tales and the breathtaking destinations they are named after. Probably too much trekking and you fancy getting yourself zipped inside a plastic ball and rolled down a steep slope, then head to the Solang Nulla in Kullu Valley. Zorbing, more than an adventure, is a grown-up version of something very childish – the buzzing and barfing all intact.
Kerala / Lose yourself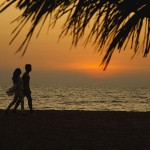 Say 'Kerala' and a houseboat with a whirring air conditioner sways into mind, the touristy Kovalam beach and its teeming vendor kerfuffle hums around your head or the spicy by-lanes of Fort Kochi racks up memories of incessant wheezing. Let me direct you to a little known place here; a personal favourite. Varkala beach is farther from the capital city Trivandrum than Kovalam and is less, way less, crowded. Now, the good thing about a beach which is set against a backdrop of lush and spectacular scenery – and really quiet – is that you can make your own adventure. If you know what I mean.
Nagaland / On a bike
A little ambitious perhaps, but I have seen many – mostly foreigners – do it. On my way to the Hornbill Festival in Kohima, I passed a group on bicycles huffing by, focussed keenly on manoeuvring the next hairpin bend as they were on taking the next breath. I was told that they were on a 15-day tour of the state that starts in Dimapur – and passes through Mokokchung, Tuensang and Mon. A considerable feat considering the state is a bunch of hills arranged like a card deck.
Rajasthan / Ziplining and ballooning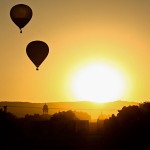 Ok, Rajasthan is not all about deserts and camels – though I did it once at the peak of summer in Jaisalmer. I was possessed by the idea of camping out in conditions that make a habitat. To make a long one short and less senile, today you can do some ziplining – harnessed to a taut line that stretches between two very distant points, you glide like Spiderman who shoots from the hip – at the Neemrana Fort here. Floating over the Ranthambore National Park in a hot air balloon is a great way to watch the tigers. Pack a field glass or a strong imagination.
Sikkim / Trek on a yak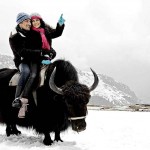 Most of us have ridden on a horse, a camel and an elephant. But how many have ridden on a yak? My first ride on one was in Tibet; these woolly beasts of burden are astoundingly strong – four gas cylinders for the whole camp, six sacks of rice and flour and some two dozen backpacks clutching like adamant pox marks and me perched on the rear rode a whooping kilometre! Closer by in Sikkim you can do it minus all the cylinders and rice sacks: the most scenic one is the one from Thangu to Phalung. The famed Monastic Trek, I am told, can also be done on yaks – from Pelling to Tashiding. Just practice clicking with one hand or learn yak-ese for 'halt!'
Uttarakhand / Tame the stone
The mountainous state has trekking options by the dozen. If you have done it all – or most of it – it is time to move up, literally. The Sunderdunga glacier trek in Kumaon Valley is touted as among the toughest out here – or anywhere. Probably the warning is in the name itself: 'Sunderdunga' means a 'valley of beautiful stones'.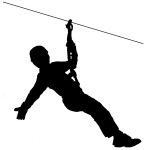 Most of the activities are seasonal and you are requested to make your own queries through credible channels before setting out. However, drop in a line if you need any further information on any of these to info@wanderink.com