'Strange she leaped' and other wakeup calls on Women's Day
This Women's Day we can feel happy and warm about the momentous strides made by women across spheres. I, personally, can vouch all the women in my life are better and stronger than me. But when it comes to the woman traveller, she is still mauled, molested and cunningly manipulated. And like the recent incident from Agra goes, killed, even. As part of Wanderink's ongoing attempts to keep the women traveller safe while on the move this post throws light on a seemingly innocuous request you need to be wary of. And the real reason behind many proclamations of love from the locals.
Pick-up lines are usually cheesy or creepy, crude or funny. The successful ones are invariably flattering. However in Agra, among the happening tourist hubs of India, the most successful pick-up line tossed at female travellers by tourist guides, hotel managers, waiters and rickshaw drivers is a classic in ingenuity and innocence. Bordering on part academic even, it is sugar-coated with an endearing earnestness, a plea surfeit with platonic. What The Line accomplishes are at least a few remarkable coituses interrupted only with the departure to Varanasi or the arrival of a boyfriend, at best opening the doors to a brighter future in a fascinating faraway land.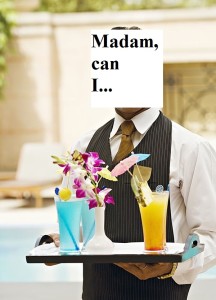 Before I gad into proving to you the 'historic' success rate of this line through a few real life stories indulge me the mandatory disclaimers. This post is nary an indictment of morals (let me be the last one to pelt the stone here), neither is this censure of cultures. What this is is what transpires when travel advisories to India get together for a tipple – the unabashed no-holds-barred advisory, what those advisories really want to say but cannot because of their starched-shirt foreign office roots. The real McCoy. What this is is an attempt at preventing more Erin-Bunty episodes; tourism is already taking the piss since the gang rape of a Swiss national in the forests of Madhya Pradesh, the Michaela Cross furore, the Brit woman jumping from her hotel balcony to prevent rape and the recent one in Delhi's touristy Paharganj where a 51-year old Danish woman was gang raped in broad daylight. What this is not is a generalisation of opinions and outcomes, attitudes and beliefs; I am sure there are many, and am aware of a few myself, 'happy ever afters' between foreigners and local lads. Names have been changed to keep confidences intact.
Prashanth who works at Café Coffee Day just outside the East Gate of Taj Mahal narrates an affair his friend had with a tourist and its connived outcome. "He was an ex colleague actually and he tried The Line on a guest at the hotel where I used to work earlier. They started to spend time in her room after she came back from sightseeing, sometimes he would turn up all groggy for work the next morning and we all knew what was going on." The lady went back to her country and a few months later she sponsored a visa – what the friend was always gunning for – and he took off. Prashanth is not sure which country he went to as 'there are many, many others like him I know of' that it becomes difficult to remember. He doesn't rue any lost opportunities but adds amused: "Not only was he much better looking than me, but his English was also much better." The Line, if played well, will help you get into somebody's knickers but for visa the stakes are higher – marriage. At least, there has to be a promise of undying love, loyalty and an ardent orientation in the 'family way'.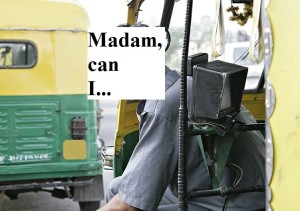 "The Japanese women are the most impressionable when it comes to declarations of undying love," said Kunal who runs a homestay in Taj Ganj, the slummy area that flanks the Taj Mahal, a tangled crochet of sweetmeat and pietra dura shops, homestays and small hotels. I was invited to join a mostly drinks-and-joints party thrown by Kunal for his cousin who was returning to Japan – to his Japanese wife – after a brief holiday in India – with his Indian wife. "They have their share of fun roaming all over the world and by the time they are ready to settle down they are wrinkly old gorgons that nobody in their country will marry them. They come to India, get attached to a local guy, usually their tour guide, have a fling and take him back with them. What attracts them mostly are our family values (snigger) and our spiels on the virtues of monogamy. That's in fact the story of my cousin here." The cousin, obviously used to and impervious to such public narrations of his life story continued blowing out one impeccable smoke ring after another. "But he is one lucky rascal I must say; neither of wives minds the other as long as he keeps them both happy." This was followed by chuckles all around. The cousin just leaned forward to pour himself another drink.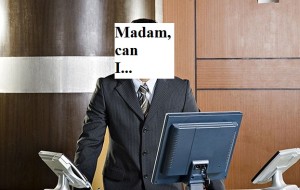 Kunal himself was in France for eight years before he came back to India six years ago to set up the homestay. Declarations of undying love fall somewhere in the middle in the order of events that lead to a visa-in-the-mail. Kunal was a tour guide who lied to a French tourist that he was a government-certified one; his easy English and roguish good looks sailed him through. A hopeless soak today jowl-faced and with an imposing girth, Kunal said he had 'six pack abs and 18-inch biceps' probably during a different birth. "I not only took her around Agra, Delhi and Jaipur but also got her all the drugs she needed from my contacts. We had a thing going till her boyfriend came, I think from Goa. Seeing me he became jealous and they fought and broke up. This brought us closer." Kunal's visa came sooner than even he hoped for; his new job was in the kitchen of a restaurant run by his friend's friend; moonlighting as an occasional croupier and bouncer at the local club. "Of course our thing fizzled out after some years but by then I had sent home enough money to buy this property," said Kunal getting up for a pee.
"Who wouldn't leave the fucker…look at him, he looks like a bloody hippo," slurred his Japan-bound cousin.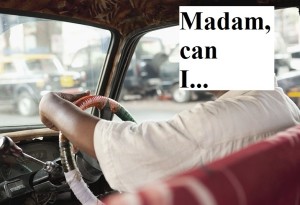 An oscillating Kunal ignored the remark totally – or probably didn't hear it – swayed around to me and said. "Now to answer your question, I know the hotel manager personally. But I don't know whether they were close." I had asked him about the 32-year old Londoner who jumped from her hotel balcony to prevent possible sexual assault by the manager of the hotel. And whether homestays were any safer for the lone female traveller. "But this is how it works: we get them booze and ganja, take them around and have lots of fun together. Suddenly they tell us it's over because they found somebody else or got somebody else or…that…it's just over. Sorry pal, it takes a while to sink in. And personally I really wonder why this lady jumped. Strange." And if it's pronounced over before the life-changing visa comes through, it's that much harder to sink in.
'Reported cases of sexual assault against women and young girls are increasing; recent sexual attacks against female visitors in tourist areas and cities show that foreign women are also at risk,' cautions sagely the Foreign and Commonwealth Office travel advisory. Many travel sites take this further by advising women travellers to wear tee shirts and long shorts over bathing suits, some even asks them to mention a husband or boyfriend constantly – even if there isn't one – while in local company. But nobody tells you to run when you hear The Line:
Madam, can I…practice my English with you?