Survival Guide for the Lone Female Traveller in India
The gory so far.
A Swiss tourist was gangraped while cycling with a friend from Orchha in Madhya Pradesh to Agra. The assailants – five of them – then decamped with her mobile phone and cash.
A British national had to jump off the second floor of her hotel room in Agra after the property owner tried to force his way in – at 4am – offering her a free oil massage.
Michaela Cross, am American student, put up with three months of being stalked and molested, groped and masturbated at before she went back and had a breakdown.
And the tourist season has only begun.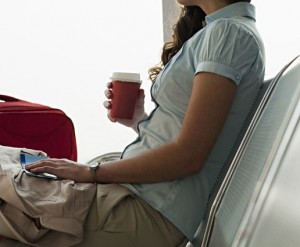 Let's not kid anybody but face it: The lone female traveller – LFT – warms the cockles of more than curiosity, she is an objet de desire. And she is there, alone. She appeals not just to hotel managers or homestay owners but to lone – or otherwise – travellers like me. Let's not beat around the bush but look at reality: Agra, like many other tourist hotspots in India, is the hunting ground for young and middle-aged to matronly women from abroad on the lookout for husbands with strong 'Indian family values'. A display of vigorous virility is what wins the swayamvar. So the popular perception is if a woman says no to your overtures she just lacks faith in you or has found somebody else. Which only means you gotta try harder. Now let's wake up: None of this is any reason to outrage an LFT – neither as a tourist nor as a woman. But being reasonable is not enough, it is time to act, to be careful, to know.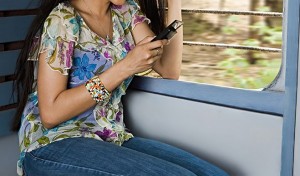 All the LFT I have come across during my trips have turned out to be more than fair skin, light eyes or red hair. They are intelligent and interesting, well-read and witty. By sheer dint of the wide variety of travels they have undertaken, their insights are eye openers and their tales more telling than any travel guidebook. What probably started out sharing a menu card or guide fee turns into something deeper, itineraries are shared, redone even so you can hang out longer. I have made a lot of LFT buddies, hung out with quite a few and still in touch with a few more. Of late I bring up the issue of safety with an uncomfortable frequency for I wanted to bring out something more useful than the foreign office's travel advisory which tells you not to go to Jammu, Kashmir or Manipur for the terrorists. This survival guide is based on not mere talks but real interviews with some of the most obsessed, intrepid LFT I have met during my recent trips. These are stuff which no regular travel guidebook instructs you about.
Remember, no is not an answer
For Michaela Cross, India is a repelling memory, a remorseful decision, a bad country. Then, India is like any other country – there are the good guys and the bad guys. From the looks of it the latter lot might be swelling in rank today. Till now a traditional bastion of women's safety, Himachal Pradesh was recently rocked by not one, but two cases of rape; both local girls, minors. So we can safely assume the LFT has to be more careful than she ever was. No defence, no offence, but the men here are not culturally or genetically programmed to take no for an answer. Even under legit circumstances the 'headache' works no more.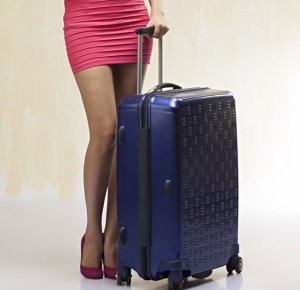 A Latin American LFT I met at Jaipur used to bring back newly-made male traveller friends back to her hotel room. Sometimes they would stay the night and left the next morning. A group of Indian guys staying in nearby rooms were watching all this and late one night when she was alone they began banging on her door. "We will also party…" they kept saying. She tried the hotel reception but nobody picked the phone. It later turned out that the duty manager was also outside her door. For the life of her, she doesn't understand why the guys were bugging her. "I never showed any interest in any of them," she said.
You show interest in one, you can't ignore the others. Have your fun with discretion or simply, shack up at his place.
The Indian males are also, well, males. Monks included.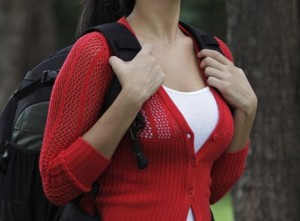 There is this favourite episode about an Israeli woman who decided to meditate the second half of her vacation in India – the first half was spent roaming about with her boyfriend on a rented bike and getting high. She goes to a monastery which is well known for its Spartan living, strictest adherence to celibacy and inmates with supernatural gifts. Not all the 300 divine men of course but a few did gawk keenly at the attractive lass with auburn hair and green eyes; some also gaped at the flimsy cotton robe she wore with not much underneath. Many things – like monks peeping into her bed and bathroom – came in the way of her meditation course which she cut short. A few very sharp and apt cusses and curses – in street Indian – at the monks and she was back on the pillion seat.
Flaunt your pretty face and not much else.
Reputations are with a reason, don't push it
The Swiss couple who bicycled from Orchha decided to spend the night in a tent in the forest. Just two years back I was motor biking through the same area and the locals warned me about even passing through the dacoit-infested forests late at night. And these guys were camping here!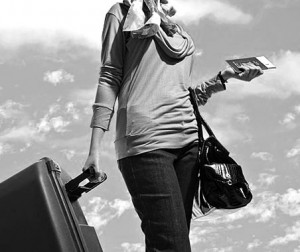 "Unless you needed something yourself, would you really hang out on the drug street of the town at night?" Asks travel writer and popular blogger Puneetinder Kaur Sidhu. On an earlier trip to Cape Town in South Africa, she was told even by the locals to head back as it wasn't safe for LFT. But she hung on: Avoided all known problem spots, returned to room before dark, turned down invites to party even from 'surfer gods with eight-packs, golden tan and blonde hair' and finished her week-long holiday without incident. "I wouldn't hang around even any of those taverns in my hometown Chandigarh at night, whomever I may be with," she says.
"For it's better to stay away from places where shootings and stabbings are frequent."
Backpack/frontpack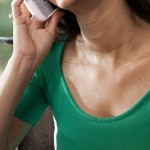 Public transport is a molester paradise. While the seasoned Indian woman travels with safety pins clutched between her fingers poised to prick blood from prying fingers, travellers passing by need practice. In case there is no time they can use their backpacks. One LFT told me she turned around her backpack to the front when using public transport and wore it like a bulletproof vest. More than feeling up from behind, the average Kumar can't also resist 'clawing at breasts and groins as they push by' as Michaela puts it.
It's not just GI Jane who needs vests.
What's a sexy dress anyway?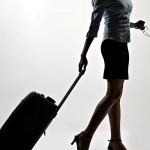 Cathy, a computer accessory dealer from China, came to India in the peak of summer and spent four months travelling – mostly in skirts. "Dress conservatively," she chuckles quoting from a travel advisory. "If jeans and skirts are not conservative, you are telling me your saris are?" Point noted: It doesn't really matter what you are wearing, if you are not careful and aware enough you will still be probed or pinched.
Ditch those hot pants anyway.
I may be good to you but keep in mind it's me who is paying you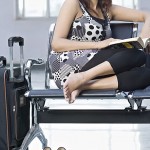 There's no harm in being nice but sometimes a smile is misinterpreted as overt affection and a signal for action. This is where attitude comes in. You walk into a restaurant or a hotel room and you got to behave the part of you are the one paying and not interested in anything/anybody else. This is easier said and done by a class-conscious Indian tourist than a foreigner. Chatting up waiters especially when negotiating the spice content of your meal or travel desk managers for good trip rates are unavoidable. But stick to courteous questioning, crisp requests and refrain from answering personal queries.
Smile and be nice but draw the line.
Poke fun, have fun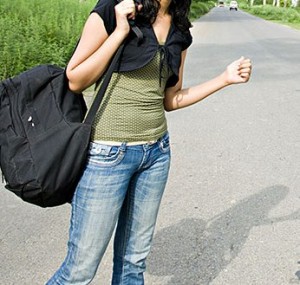 "Once this chap just walked up to me and told me to go with him if I wanted to party. I totally ignored him and continued walking," says Tina Sahota, an HR professional from the UK about an unsavoury experience she had in the very public Connaught Place, New Delhi. "Undaunted, he kept following me, though I didn't show it I was feeling a little scared as it was getting dark. Then I saw this bunch of youngsters, walked towards them with the stalker right behind me. As soon as I got near them I told them pointing at the guy that 'if any of you want to party you can go with this guy.' You should've seen the look on the poor guy's face as some guys from the group actually got up rolling up their sleeves."
On an earlier occasion Tina had to employ the help of a cop to rid of an auto rickshaw driver who was pestering her. She told the officer 'this man is after me for a long time offering me his auto, seems like he doesn't want it.'
Whatever the situation, do not to lose your nerve, temper or wit.
Now that you know – at least better than what the foreign office travel advisory or the travel guides tell you – travel safe, all you LFT out there. Just be wary of writers asking for LFT survival tips, though.