Urban Nomad: The heart of fashionable travel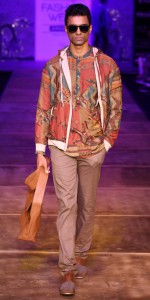 'Urban Nomad' is a modern traveller, a collector – of not just things material but intangibles too beginning from the sensuous to the spiritual, one who has mastered trampling of the mundane. An Urban Nomad is not a slave to fashion, but has fashioned fashion the way it ought to be. Fashion as a celebration – of the state of mind and the diversity of the world around. Fashion as an extension – of oneself and the way we see things. Fashion as freedom – from conforming, catering. Fashion as anything but grunge. An eloquent narrative, a translation of aesthetic perspectives, a manifestation of everything feel-good including natural and eco-friendly materials. These 'values' are at the core of the 'Urban Nomad' the line from designer Sanchita Ajjampur which, according to her are 'pieces of timeless expressions, interspersed with playful and free-flowing elements.' "The modern nomad," says Sanchita, "remixes and reorders clothes to free the mind and body."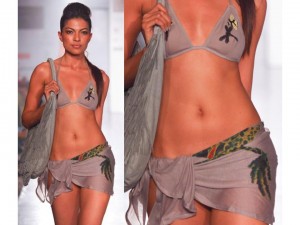 A bird of passage, progeny of a borderless world… Sanchita's descriptions vie with her many awards including the Best Women's Wear Designer, Best Designer Western Prêt and Most Creative Debut at the Van Heusen Men's India Fashion Week in 2010. Born in Mumbai, she moved to Europe when three, studied art in Paris where she earned her degree in fashion. She took her master degree in Milan, specialising in fashion and industry; quite a handful of 'conventional' degrees in an industry where interning in a big fashion house or tutelage under a renowned designer were traditionally door-openers to runway debuts. Today while designing her 'Sanchita' line, she is also a design consultant to Etro, Gucci, McQueen and Luis Vuitton. An insatiable beach bunny, Sanchita speaks to Wanderink on the genesis of bikini fashion, on the need for men to put some intelligent thought into their dressing and of course, the various nuances of being an Urban Nomad. And what it takes to be one.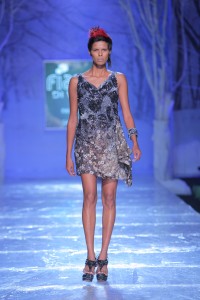 How really important is it to be fashionable when travelling? After all travel is about seeing new places…
Coco Chanel famously once said, "Fashion is not something that exists in dresses only. Fashion is everywhere. It is a way of celebrating the diversity of the world. It's true that travel is about seeing places and so fashion is about change, which is necessary to keep the travel interesting. It is a state of mind. An extension of one's self. It can be an understated whisper, a high-energy scream or an all knowing wink and a smile. Most of all, fashion is about being comfortable with yourself, translating self-esteem into a personal style. At the same time, do not take it too seriously so that you loose the fun of it.
Travel is widely known to inspire art, music, books, poems. How does it inspire fashion?
My brand says 'Urban Nomad.' A love of art, nature, culture, creativity, diversity and individualism and especially the influences of the places I've lived in and spent time during my journey in life so far and of course my mother, her style, her outlook on life and her strength as a woman has made my vision of making clothes that can be worn anywhere in the world with styles that are original and synergic blend of global styles with an Indian essence. A unique coming together of what is inside me and what is outside. So travel has given me the experience that cannot be otherwise learnt from anywhere else. I am influenced by cultural nomads of all ages who value diversity and exploring different experiences.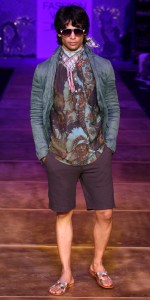 If you were to channel any destination into fashion, which one would it be? How would it be like?
The elegant, sophisticated and inspiring Paris for its eclectic mix of boutiques, concept stores, flea markets, such as Porte de Vanves which is a real find for paintings, ceramics, silver, art deco, 60s and 70s items, linens, books, kitchenware, and vintage clothing, among other collectables like art galleries, and just about everything in between. Milan for its melting pot of international designers, passionate Italian style, fabulous accessories and interior design. London for its innovative approach to urban living, from architecture to food, and to get the latest street trends and Marrakech, where both real and manufactured fantasies unspool amid echoes of antiquity. I love the suggestive ochre and pink houses and their amazing interiors, surfaces, and decoration. It's a great city.
You said somewhere that 'a man should not look like he spends too much time thinking of what to wear'. Do you really believe that – that men spend any less time than women deciding on what to wear?
According to me a man should forget fashion and have a style of his own, keep it simple yet spirited. The style should be individualistic and charismatic which is much better than fashion! A man should look as if he has put some intelligent thought into his clothes, experimenting with mood and reworking the tailoring to achieve an allure that is both modern and innovative with a natural flair and ease. I'd like to dress them more from a relaxed cruise point of view.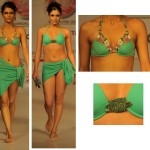 Beach and resort wear flies the flag with you. Are you a beach bunny yourself?
I am a beach bunny; I love the sea and the islands. Greece and its archipelago are a delight; unspoilt, turquoise crystal water against a backdrop of little white churches, huddles of fishing villages, coves and natural beauty spots. Spain beckons for its mix of beach life, national and natural parks and historic artistic monuments.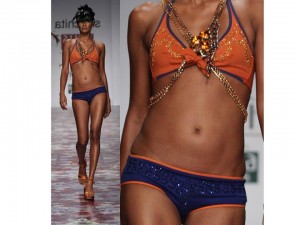 Tracking the genesis of a trend…
With a modern history of 60 years, the bikini is so entrenched in the fashion industry. From its introduction to the world in 1946, however, to the latest trends and designs the bikini has made much of its brief, illustrious history. The modern bikini has had a checkered history. The first swimsuit appeared in 1830 with the name "prison suit" featuring red and white horizontal stripes from ankle to wrist. The modern bikini was introduced by French engineer Louis Réard and separately by fashion designer Jacques Heim in Paris in 1946. In the 1970s, following the advent of bikinis in popular media and sexual revolution in the United States, fashion designers revamped the bikini to be even more revealing and titillating. In the 1980s, the popular thong bikini was introduced into American fashion that was inspired by the traditional clothing of Amazonian tribal groups in Brazil. In the 1990s and 2000s, fashion designers have continued to revamp the old bikini and have innovated new styles for the two-piece swimsuit. Nonetheless, the history of the bikini is hardly finished.
Glamping – or glamorous camping – is an up and coming trend now. This will be good for the whole idea of fashionable travel, yes?
Glamping is luxurious camping. Camp in style, comfort, and luxury while still experiencing the great outdoors. Yes, the possibilities for fashion here – as anywhere else – are endless here too. Only that you have to approach it with an open mind keeping all parametres of the activity intact.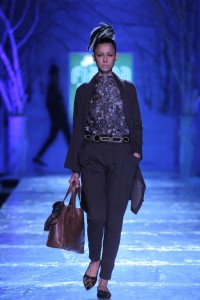 You have called your creations 'borderless.' Does it eat into the 'standing out' quality of a design?
Entering into a world of collectors and global travellers, my style can best be described as a nomad whose eye for craftsmanship and recherché quality has lead me to choose pieces of timeless expression, interjected with playful and free-flowing elements. A potpourri of influences mined from a rich bohemian seam by a modern nomad who remixes and reorders clothes to free the mind and body, who chooses the materials for their textural sensuality, the eloquent narrative of the decoration. Personally, I dress according to a story that enables my personality to meet the challenges of the everyday.
What are the next in-things in travel fashion? Can you recommend some fashionable travel accessories as well.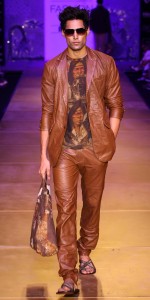 What's off-the-beaten-track today is tomorrow's next big thing. Maybe, the biggest fantasy would be the space travel. A traveller day bag, boots, felt hats, oversized cat's eye frames and your phone which acts as a camera, iPod and your computer – the tech gadgets in trendy covers which double up as extra protection as well an expression of yourself. There are many branded as well as locally designed ones available today. Pick one that complements your personality.
'Feel good to look good, look good to see good' – am I bang on?
Yes. I believe comfort comes first that leads to confidence and style, expressed with individualism and charisma which is the key for anyone who wants to experiment with fashion.
Side zip or flip flop boots, fitting trousers, button or tie waist cardigans and tee shirts with no serious cuss will all breeze us through the airport security. Blanket scarves, shades and the tech-case cum travel wallet were designed to make travel cushy and hassle-free. Then, what about the other side? How do you keep looking good and comfy once you reach your destination? As you go about taking in the sights and the histories, the culture and the culinary? At the same time, adding a dash of your own individuality? No sweat if you are an Urban Nomad.