There is no end to adventure: Leo Le Bon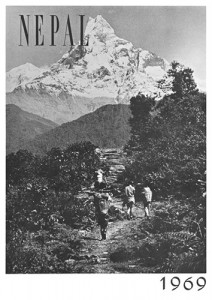 I don't remember when I thus first read about him Leo was the 'father' or 'grandfather' of adventure travel – an address he dismisses as a 'time' thing. But I lapped up all the stuff written about him, soaked in his undiminished energy and passion for the unknown as envied him ardently for the luckies. Typically Leo, beginning a genre was the last thing on his mind when he set out to Nepal in 1967 with a bunch of people to trek over the Annapurna Range. What he and his trekking partners – renowned climbers Barry Bishop and Allen Steck – had on mind was just, well, adventure. "We wanted to do all this stuff, go all over the world and climb mountains. But we didn't have the money so we just said, 'Well, let the clients pay for it.'" Marking the official coming-to of adventure travel was also the founding of their company, Mountain Travel Sobek, two years later. Currently consulting travel adventure companies out of Wanderlust Consulting, Leo spoke to Wanderink on his Ladakh expedition, the inevitability of glamping and what comes in the way our adventure yearnings.
From 'father' of adventure travel' to 'grandfather' what was the transition like?
That is just what they called me – it's just a year thing. I still do what I have always loved doing which is travel.
Why did you choose Nepal in 1967?
It goes way back to the 1963 expedition of Mount Everest by the Americans. It was around the same time that I came into contact with Bishop and Colonel James Rogers, who was the military attaché to the UK Embassy in Kathmandu, also a soldier and climber. He was instrumental in me choosing Nepal for my first venture. The trip to Nepal was a personal one as well.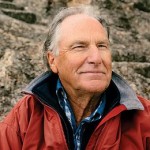 From your first expedition you have done things the most professional way – like Bishop to lead. But many expeditions today are callous when it comes to competency. What is the toll?
Not just Bishop, Steck too was on board when I started Mountain Travel. We did and continue to give the best for enthusiasts. Extensive commercialisation is the bane today; there are too many people in the fray.
Four years ago, aged 72, you led another group to Everest Base Camp to celebrate the 40th anniversary of your first trek. How did the reliving go?
Oh, it was not so pleasant. There were too many people out there. Besides I fell ill at Khumbu and had to take the next flight out.
You said somewhere that among the areas that will be hit hardest by climate change is Tibet.
Yes, they have the most to lose – it is the glaciers which irrigate their agriculture land. As you know, this is the mainstay of the people. I have no idea what they will do then.
Glamping – more luxury, less adventure. Is it a good or a bad development?
I have only heard of it, never done it (understandable). But glamping is an inevitable development as people of every kind turns to adventure travel.

Your 1986 expedition into Kashmir and Ladakh had to be aborted. Then, with the kind of prevailing geopolitical realities, wasn't even setting out risky in the first place?
The choice was indeed risky – as it turned out as we were shelled by Pakistanis who might have taken us for infiltrators. This was a joint Indo-US expedition and we decided to back out due to security reasons – which we did only after reaching the advance camp Siachen at 17,000 feet.
Adventure travel is a global phenomenon today. Have you given any thoughts to offset the carbon footprint that is an offshoot?
It's over 20 years since I retired from active business and I cannot give much input here. However, I am aware of the issue and I am open to any contribution adventure travel can do to throw more light on global warming. Then again, adventure travel is not any worse than any other activity here.
Where is adventure travel heading to today?
More people want to experience the great outdoors but sadly their trekking and camping experience is very limited. Instead of sleeping out in the wide open in sleeping bags or on the ground, they prefer a comfortable bed by the fireplace. To make the experience rewarding, we have to open up to the local people, the conditions and amenities.
Leo, once travelling in India, saw a baraat on the street and got off his car to join the dancers. He ended up meeting the groom and the bride as well as getting an invite for chai and cookies from the bride's father.

75 today, do you still yearn for adventure?
It never ends. Earlier it used to be mountaineering, then rock climbing, trekking, river rafting, kayaking and sailing. Now I do long distance cycling and mountain biking. I missed the South Pole Expedition and of course the Everest itself. I have only myself to blame for this – a weak lung capacity from birth.
My kitty of some 30 odd pugmarks counted at least a dozen. There was also the unending one which striped my boat's wake for some distance or so I thought looking back on life till then but was actually headed for the herd of deer grazing on the banks across. Who counted it or whether anyone did at all, I was not sure. But when I saw it in midflight, I was sure glad that I didn't see it anywhere during the last seven days – black and yellow stripes furiously entangled, spread all across its eight-feet and possessed with a magical ability to suspend itself silently in midair. It landed on one hapless doe obliterating even the bones from prevalence. As much as the gratification of a job done well, I remember this more for the adrenaline that washed over me like tsunami as I sat on the boat, gawking at the sight like some streaked zeppelin. I had been chosen by the Forest Department of my homestate Kerala to realise their promised transparency in the tiger census survey – I was one of the very few who applied, all of whom who were selected. "When the tiger twitches its tail, it is calculating the distance to leap (to get you)…" the prep classes had sent goosebumps of excitement mushrooming all over my skin. That one week over a decade ago in the interior most forest was my initiation to adventure travel – a term which I didn't even knew existed. Back at the university campus, I pored over numerous resources to find out what could give me the same fix. It was then that I first came across Leo Le Bon.