Oh, blogger!
(Buoyed by the inclusion of my short 'Highway 666' in 'Have a safe journey – The world's first collection of short stories on road safety' I thought I'd do another zany one. While the first one takes place in a world I am yet to accustom – the underworld (of the Gehenna-order), this one I am closer to – the blogging world. Inspired by some wily ones, similarity of any character to somebody you know can be negotiated.)
'Like a gecko on Boomerang,' Murali thought watching her flick her tongue out and in. Out, in. The curved tip touched the embedded chocolate chips briefly. The mouth was poised half open over the cookie itself, lips dry, quivering some in anticipation over its impending stumble down a throbbing gullet.
The rest of it was disdain: brows bunched over a whirlpool of wrinkles, eyes glazed with boredom and struggled to stay focussed on his face or in any other one place. It wandered frequently to the table where the high tea was laid out – where there were more chocolate chip-embedded cookies. Her free left hand worked a pen in a frenzied semi-circular rotation, like a miniature turbine on short circuit. He knew he had reached a dead end as far as the event went. But it was not the first time. He would take things into his own hands now and find a way in. Probably hang around undetected for some time, strike up with a participant who stepped outside for a smoke, offer his lighter or ask for one, and enter the hall with him. He had done it before, it was not very difficult. Though it did come with a set of challenges, mostly congenital.
The cookie finally went in, began its delectable journey down, through the whole 28 feet, spreading the magic of chocolate. Her eyes softened and stayed longer on his face. Murali, who had given up all hope of scoring even a press kit, now looked a bit more favourably at his fortunes. She held out his card to return it. Duh. 'Animator and SFX Expert' it said. Time to act. He looked around trying hard not to give away his intent. The one hurdle in his entry operandi was his looks: the smoker most of the time dithered mistaking him for catering service staff taking an unnoticed break. Then his seamless communicative English took over. Most of southern India spoke printed English, the Tamilians with a panache seldom found anywhere else. A Jayalalithaa legacy now ended.
As Murali reached out for his card, her eyes strayed on to a familiar design embossed on it. She pulled it back and peered at it closer: the logo had been moulded from an image of Murali himself. It showed him ready to spring from a raised elephant trunk, about to dislodge a sketch pen from a taut bowstring.
"Baahubali fan?" She asked, eyes quite woolly now. And wide. Discovery of mutual interests have this effect. Or maybe it was the chocolate. She took the card back and peered at it closely, positioning it close to where the cookie was earlier. As if on cue she stood up from her seat and made for the high tea table. Murali followed trying hard to rein in his eyes from improper focuses. He knew he was in but for propriety sake had to feign some anxiety.
Murali was actually more than a fan – he'd assisted one of the many assistants on some 'bit work' – as it was called in the industry – for the superhit movie. But most of the time he didn't know particularly the person who had assigned him; there were hundreds like him who did bit works for faceless paymasters. It might even have been somebody attached to a studio who decided to just sit back and skim. Assignments usually came through one of the numerous WhatsApp groups of animators and money was transferred electronically. His own contribution to the mega flick was the creation of style frames where attacking bulls stampeded with horns on fire. 'The colour has to be right and the flames alive. The audience should feel the heat,' was the brief. When the movie came out, he had trouble finding his own bull – the given scene was an ocean of bulls. Murali maintained that the ones he created were the ones on which the hero rode, standing. The perfect bull.

Lights dimmed as soon as he took his place inside the hall. The compere announced the purpose of the stellar gathering that evening: recognising spectacular achievers from the blogosphere. While the death of the long-form narrative was yet to be confirmed, it made sense to indulge the new stars in the galaxy as well – the Instagrammer. So, the evening was to laud successful bloggers and star Instagrammers and to recognise the most impactful one from across platforms – the most sought prize. The algorithm, oft questioned, held by way of its incomprehensible complexity. Somebody had to do the job anyway. Marketers and PR agencies awaited with lucrative plugs for these new-age messiahs of propaganda. Rarely was remuneration in cash – mostly it was by way of free logistics, conveyance and boarding, and some freebies at the venue. Since in India blogging hadn't yet made the mark as a full-time profession capable of paying bills or getting good marriage proposals, it didn't matter either. The blogger here was essentially between jobs, universities, or marriages, bestowed upon himself the tag mostly to befuddle his family into thinking he is lucratively employed, impress paramours into bedding intellect and deceive marketers to take care of some holidays. There was enough to go around and one could afford to be comfortable in their platform, one organiser reminded. A middle-aged blogger with a reasonably good repute recently made a disastrous foray into Instagram wearing hot pants and other skimpy attires. She was trolled heavily. Some claimed she revelled in the reclame – which was the whole point.
'We breathe therefore we blog'
It was a nice tag to the event – lent the whole exercise an existential relevance. But far from binding everyone on a subliminal level, it brought out simmering rifts. As most taglines went this one too had nothing to do with ground realities. Copy lines only serve to instil a fading sense of purpose. The chief grouse of the evening, like the elephant in the room which goes un-mentioned, was that Instagrammers bought their followers and had no right to be in the same room as the old-fashioned blogger who grew their followership organically, over many years. A sedulous undertaking. The star Instagrammer present had followers numbering the population of a small nation. Rubbing salt to the wound was that she also reputedly had the longest legs among those present. The corner of every eye was on her while she sat coy, with a practised oblivion.
Ever since Instagram came to the scene, Anita and Meena didn't even introduce themselves as 'pioneer bloggers' anymore. Instead, they went around as the 'earliest adaptors of new media in India.' They hated each other privately – as eaters of a shrinking pie are wont to – but professionally they watched each other's backs – because they both ate from the shrinking pie. They dissed the whole Instagrammer tribe who were steadily, successfully taking over the marketer fantasy; who acquired Instagram success through 'booby-full' photographs or by treading the 'thigh-way' were jokes they shared with everyone after making them promise not to tell anyone. The Instagrammers themselves indulged them as one would a homeless mutt – an object of distant affection and much cooing till it got run over by a speeding vehicle. And when it did, lying on the road a mangled mess, nobody even minded it was once a walking, living agglomeration.
Both of them were regular fixtures since the evening gala was first organised by the blog aggregator some years ago. They continued to be invited more out of the inconvenience that would stem from their spewing venom at 'the poor choice of awardees' than anything and flown down from their respective stations in the south and north of the country. Each year they still posted photographs taken from inside the flight with 'Having the most delicious meal on board en route to the biggest blogger gala on planet' captions, hashtag the airline and tag each other. Their duplicity was outed and fate sealed when one put 'SpiceJet' and 'leg space' in the same tweet.
It was understood that they would ask each other questions whose answer would include pride at being a rare talent. However, they didn't post 'Can't hold excitement for this year's announcement' and '#breathless' from within the venue anymore as they no longer made even the long list. This year they were going to be awarded a special 'lifetime of blogging' award instituted just for them. It was yet to dawn on the two that the organisers were trying to cut down on the cost of flying them down – ever again – through this #momentous gesture.
SMS – Social Media Superstars – Gala Nite
Credibility and reach most of the time sparred with each other till clever marketers clubbed them together. It was a bold move. By marketers, for marketers. And you didn't question the marketer because they were the ones who put food on the table. The father bee. They decided who went on fams and who didn't. Everybody had to please them. The Timurs of new media. This was essentially the gist of what the MC was saying. But she expressed it with more finesse:
"Even if you have 23.6k followers, you still lack the visibility and hence credibility of somebody with 23.7k followers. This gap can be essentially tackled with the right endorsement."
The endorsement of course was where the aggregator, the hosts of the evening, came in. Some pioneer bloggers in the audience felt this portended the introduction of a model where the blogger would have to pay a premium for access to that miniscule tribe of paying sponsors. It didn't matter whether you wrote 800 words or passed off captioned photographs or a diary entry as a post. You were noted as long as you were a premium-paying member. But nobody dared voice the suspicion for fear of jeopardising a collaboration, future invitation or maybe even winning an SMS Award.
The SMS Award for the star Instagrammer had 23.7k followers and associated with 'brands across the spectrum – from ballpoint pens to hospitality.
"Cutesyleggybabe," the MC announced the winner. There was a flurry of checking IG accounts.
The results threw up a pair of legs, of moderate length and sallow complexion, stretching from the camera toward the hashtagged object, the one who essentially spent money to bring the pair over. The bare legs extended to a thermos flask ('Where hot meats heat'), a biro ('Goes on and on'), disposable instant camera ('Who doesn't like a good flash?'), a resort ('Memories are made here'). Her gusset framed some of the resort posts. It was a thoughtful touch. The applause was enthusiastic. The leggy babe herself outdid her cutesy self by lifting her skirt on stage and displaying her prized marketing tools. She was to gain another 4K followers before the evening ended. And some marketing gigs notably a male virility pill ('Goes on and on and on').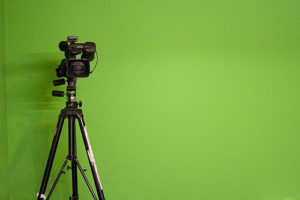 SMS Award for the star blogger was Mr K who participated in every contest held by the aggregator, went on every fam trip and spent every waking hour talking about his hectic life as a happening blogger. Though Mr K couldn't write a line longer than a road sign, he made up for this shortcoming with ample charm. Besides wooing a rich wife through this quality, he also employed the services of language grads who were aspiring writers and wrote for him. Most importantly, who wrote in his name. In the pipeline was a media school whose curriculum covered the whole gamut of blogging. He also ran an online publication called Kutumsar on 'accommodation, activity and eatery recommended just for you' Every topic under the sun fitted perfectly within their radar of 'expertise.' Ads were sought from property owners not to publish damaging reviews like 'The myth of the tiger at ABC resort' or 'Check in with dysentery at Hotel XYZ.' A successful revenue stream as more and more resorts came up in forest buffer zones and protected coastal areas.
The star blogger of the previous year was a girl who ran a similar operation singlehandedly for a few years. Albeit it was a tad crude compared to what Mr K had going: she and one or two of her girlfriends would check into a property, flirt outrageously with the male host and if he responded later blackmail him for impropriety. Once she even tweeted a photo of herself holding an old man by the scruff of his collar whom she caught 'peeping through my bedroom window.' Fam bloggers who had been to the property before knew that the old man was the gardener and was afflicted by advanced cataract. She got her pound, literally, for not naming the property. The little nasty was now married and settled in Kuwait. Anita and Meena like to say that she took up an offer from the Dubai-based don Dawood Ibrahim to bring down his hospitality competition in the Gulf. They even have on the ready a photo she posted holding aloft a pair of Louboutin as proof.
'Show us one blogger who can afford a pair,' they dared, not without reason.
Bitch
The biggest announcement of the evening was saved for the last – SMS Award for the most promising, the most impactful blogger. Even though it was usually 'across spectrums' the last few years it had been Instagram-specific. One podium finish at the gala nite and they were in the league of commanding followers numbering in the millions.
Before that, the lifetime achievement awards.
"After meeting the Instagram celebrity Jackson on a fam to Indonesia last year, she wanted to open an account herself that too with an adventurous picture. So, she stood on one leg and leaned forward. The sudden tilt with the weight toppled her over." Anita told someone who sat next to her as Meena went to receive her award, one hand in cast.
"Her fast dwindling followers on Facebook, she dipped into her retired husband's PF to start a YouTube channel. Which I personally feel is mediocre because it has her face all over, all the time." Meena returned the favour when Anita went to receive hers.
They hugged each other warmly after each announcement.
The green ogre
The PR girl who was in charge of media kits outside the venue was one of the extras in the 'Dandaalayya' song in Baahubali. She shared with Murali how she wore a sari for the first time in her life for the shoot, that too brandishing a sword. Thus, bound by Baahubali, they got on like a house on fire which had found Murali a seat on the third row – right behind Anita and Meena and the charming Mr K and other winners. The first row was reserved for benevolent luminaries from local politics and police as well as chief sponsors of the night. All Murali had to do was lean forward to hear the bitching. Hush-hushed bitching is most of the time the inside story.
The winner of the SMS Award for the up and coming blogger was not present. Instead, the organisers played a clip from her latest Instagram post from two days ago. It showed her coming out of an igloo holding a steaming mug and waving at the camera. After introducing herself as Jyoti, she went on to thank the wonderful people who gave her the award and the thousands who voted her way up. She was quite fidgety on screen and one could hear yelping sounds of, as she said, her host's dogs snapping at her boots. It was, she informed the camera with abundant joy, a daily ritual as soon as breakfast was ready. 'Beluga whale on most days but walrus on Sundays.' Yay! She missed her steaming idlis. Aw! But given a chance she would happily continue the Inuit way of life if only she didn't have to head to the Amazon in the coming week. There wasn't a single person in the audience who wasn't consumed by jealousy for Jyoti. They tried to douse the flames by clapping harder.
The gala was drawing to an end, Murali set to work.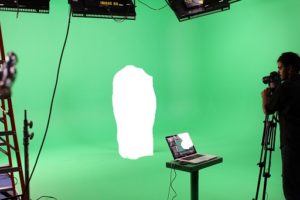 He had to choose between Anita and Meena – the ones losing relevance always tried the hardest, he knew. Of the two, Anita seemed better off and more willing to spend money to stay afloat as was evident from her YouTube foray. He waited till the buffet dinner started to catch hold of Anita unencumbered by Meena. Murali introduced himself with his card. Somebody enamoured by her acceptance speech where she graciously compared herself to the banyan tree giving shade to smaller plants, she decided with a nod and tucked his card away inside her kimono pocket. Standing his ground Murali took out his mobile phone and played a clip holding it close so only Anita could see.
It replayed the igloo scene shown earlier at the event. But now it showed Jyoti walking towards the camera, arms tucked deep into her jacket and instead of the igloo behind her, it was a green screen.
Anita knew enough of special effects – thanks to her YouTube foray – to understand what she saw was green screen photography which allowed one to change the green background with the background of choice. Today Jyoti was an Eskimo. Tomorrow a Navajo.
"Your card looks like you worked in 'Baahubali'"? Anita asked, pulling it out of her pocket.
***
(The images are Googled results of 'green screen shooting' with the 'non-licensed, reusable with modifications' filter applied.)