The Walking Tourist
"Walking is a virtue, tourism is a deadly sin," said Bruce Chatwin. Any traveller worth his visa can rant offhand many promenades of perambulation – from the whole of Siena and parts of Rome in Italy, most parts of old Zurich to our own Mall Road in Darjeeling. Then again, how about a stroll if at least to hush that guilt-of-the-glutton every destination seems to offer? In which case, what becomes of the virtue in walking, Bruce? Then, who cares about virtue these days. Let's just say that you are the Walking Tourist. And move on.
The Walking Tourist was never shorn of options. However, these days there are several tailor-made options – which are on the rise. Some are catching headlines by their sheer novelty while some for being just weird. Though still in a niche, their popularity is growing – check out the Sock Mob in London, Diggin Melbourne, the recently christened 'poorism' and graveyard tourism. Yes, you heard the last one right. No, you don't return as dawn breaks and neither do you get to see the residents six feet under taking a breath of fresh air. The best bet is you might make a few headstones turn, though.
The Sock Mob: Who knows the city better!
The Sock Mob of London is an eminently replicable model for India. To start with, they give you the opportunity to see the unseen city – lost or hidden to tourist eyes. Understandably so, as those who show you around is not your typical tourist guide – starched clothes, eager tones riding over an often fake accent – but are those who inhabit the city's darkest, dangerous corners. The Sock Mob was started by a bunch of friends who got together to distribute whatever they could salvage from discarded stuff among the homeless: gifting a simple pair of socks could work wonders in terms of icebreaking, they found out. Evenings were spent socialising and sharing learning and experiences; their energy levels and enthusiasm were an eye-opener towards the next logical, sustainable step. With some basic training, some of them were taught to show tourists around the city's important and not-so landmarks. The eyes were theirs; the words were their version of history – often providing interesting insights and anecdotes, all taken through paths less-taken.
Now it's your call – herded around in sterile, air-conditioned cages where landmarks are announced over inanimate PA systems? Or hear it from somebody who returns to its shadows each dusk?
Poverty tourism or 'Poorism'
No, it did not start when Rahul Gandhi slept in Shiv Kumari's house in his constitution Amethi in Uttar Pradesh neither did it when David Miliband slept at Karma Devi's next door. The favelas of Rio de Janeiro, Rotterdam in Netherlands, the Soweto township near Johannesburg – were all traditional pulls for the developed dollar. Even though the predominantly African and Asian neighbourhoods of Houston and New York found listing too, the nobility of the idea is still-niggling. Many hardened travellers – most of those who haven't done it yet – dismiss it as voyeurism.
However winds of change are gently ruffling the shanties. Reality Tours and Travels, started by an Englishman with a local NGO along the lines of his trip through the Brazilian favelas, organises tours of Dharavi in Mumbai, Asia's biggest slum. The tour will show you what you would have seen earlier only in Slumdog Millionaire – sewage nullahs, guttered shacks and rubble residences. It will also open your eyes to one more – not everyone here are hookers, crooks or dope dealers, but work hard to make a decent living like the rest of us. So you will be privy to the backend supports of big sweet shops and the famed dabbawalas who conquer Mumbai during lunchtime. You will also come across treasure troves of ancient furniture and out-of-print books – inside sunlight-deprived shops with caved in, mouldy facades. Thoughtfully enough, to prevent a circus, photographs are strictly forbidden on these tours. Satiate your curiosity through any number of queries, though.
LP is Pure Love
My dad had an LP collection (or 'vinyls' as they are disturbingly increasingly called today) which he used to play in a specially fitted compartment in his teak writing table. It was encased in a lower stand which had perfectly round apertures drilled on the sides. After finishing an edition of the Readers Digest or writing a poem inspired by his courtship days with mom, he would play either a sonorous Rafi or a peppy Kishore. This began my love affair with the vinyl-world; further accentuated by my godmother who used to let her hair down – literally – to 'Dum Maro Dum', the Zeenat one.
Diggin Melbourne, I have decided, is top of my list when I visit Australia. 'Taking vinyl to the people' proclaims their website. Launched in 2010, the project aims to guide LP-lovers through all specialist vinyl stores not only in Melbourne but in surrounding areas as well. This is something that can be and has to be done in Delhi. Diggin Delhi? Sounds like a sure-shot! Or why don't we just go dig the world? Till then we will have to scourge the decrepit alleys of Daryaganj and Hauz Khas in Delhi, the Mirza Ghalib Street of Kolkatta, the Chor Bazaar of Mumbai, Jew Town in Kochi or – as I did last year – get into a lot of temptation and trouble in Thamel, Kathmandu.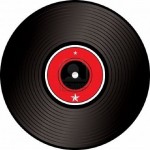 My dad's LP player was stolen when we moved abroad. But even today I can hear the mellifluous 'Kaun hain jo sapnon mein aaya…' soothe its way out like the finest blended malt, entwined with the thick permeating air of teak in his study. Oh yes, it sounded very different from what I hear today on my iPod today – earlier it was an exclusive, personal experience while today Rafi sings for millions of worker bees like me as we bullet towards our offices in the Metro.
The dead ain't gone yet
It is not just the rockers or writers who find a second lease of life even after death. Jim Morrison and Michael Jackson, Hemingway and Oscar Wilde have always topped charts on the 'graveyard tourism' list. Following a close second were Shakespeare and Darwin who brought in an altogether different brand of tourists to the Westminister Abbey.
A return to roots: The year 2007 was the 150th year of India's bloody 1857 Mutiny. West Bengal, UP and many parts of the north east saw an increase in the number of British descendants of those who were killed in the Mutiny who came to trace their ancestors. The British Association of Cemeteries of South Asia (Basca) was set up specifically for this purpose – helping the descendants find out where their ancestor has been laid to (eternal? not yet!) rest. The association has a comprehensive list of the names in the cemeteries of Shimla, Dharamshala, McLeod Ganj and Dalhousie. Their Indian counterpart, the Christian Burial Board (CBC) has, in their efforts to assist the serious tracker, digitised burial records dating back to over 200 years.
While this model of tourism per se might still be in its infancy in India or restricted in its allure to the descendants of the Raj, the Highgate Cemetery in the UK and the Pere-Lachaise Cemetery in Paris have been lucratively pursuing cemetery tourism for years. A visit to the Highgate website helps you get started on the other side of things.
Cordoning off chunks of cities – say, Old Delhi to start with – to motor traffic to restore heritage will require a humungous civic will and a respect for history. And while municipal corporation members engage in vicious power tussles among each other, Tughlaq and the Tomars scurry away into the smog. Back to Bruce, sin, virtue or tourism, walking comes with its many rising reasons today. This is not to say it is not bereft of its fair share of distractions either. 'I like everything. Boyish girls, girlish boys, the heavy and the skinny. Which is a problem when I am walking down the street,' as Angelina Jolie said.