The Smart Traveller: Roam free
Roaming internet comes with two major hiccups – an aversion to rural hinterlands and a penchant to be pricey everywhere else. Wanderink.com introduces you to some tailor-made apps for both the cases, compatible with iPhones, iPads and Android devices. Use it or just talk about it, either way you will look smart.
You flash the PNR number and name from your mobile, wave the passport and soon you are weaving your way towards boarding. Getting anywhere couldn't be easier, faster or less remarkable – all you remember are the whiskies, the Mustang in Bullitt and your co-passenger's joggling joints. This is, for most of us, hassle-free travelling. It is like we are savouring the calm before we wake to a maze of missing Schengen visas and other useful documents. The hotel reservation details, car rental arrangements, money transfers, bank statements and travellers' cheque details are all there…but in your email inbox. That list of must-dos painstakingly compiled by your ex, the 'best' itinerary concocted by half dozen 'travel gurus' the world over…all in your email. And whatever your internet provider tells you, if you have used it once you know that roaming charges are at eye-level up there.
Organise / Evernote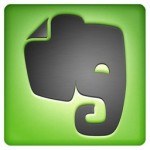 Places to see, pubs to visit, things to do, food to eat. And of course flight and connection details, reservations, pick up and drop off, numbers of your homestay contacts. Evernote is a handy little app that can store each and every little bit you have enthusiastically put together during your pre-trip research into your mobile phone. The app promises to make you more productive with your reminder notes, added photographs and voice memos. And it's free, to well, boot! (Of course, there is an upgrade with extra features – for a premium.) An added advantage is that you can sync all the information to more than one device – ensuring that your travel companions will know where you are any given time; and it also ensures there is back-up in case your handset is lost. A personal favourite, get started at www.evernote.com
Get directions / Offmaps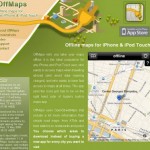 True, the locals are the best guides; the friendships you strike up asking for directions are priceless. For me it has even led to discovering places and facts no guidebook has ever uncovered. Or covered. Then, it does come with its own limitations: you have to be truly gregarious or genuinely affable to pull it off. Then again there is the trust factor – women travelling alone, even in groups might find it prudent to be wanting here. Downloadable @ $1 this app is the next best thing. Points you to the best sushi in town, live-acts, plays, museums, karaoke bars, you name it. There are also Wikipedia articles you can read up on before you do the actual visit. However a few users had pointed out the app not having enough street names and landmarks; well, as we know, an app is always growing and making itself better all the time. Into its version 2, some 7,000 cities are covered; save your destination details to your Apple or Android before you take off from www.offmaps.com
Convert, calculate / Xe
Most mobile phones today do come with pre-installed currency converters and you won't have any problem as long as you are trying to convert euro or dollar, pound or yen. How about converting dirham? Or finding the rupee-equivalent of a baht-tip for the graceful hostess in Bangkok? Xe.com is the largest currency converter site in the world and they have a free downloadable app which keeps its database of close to 200 currencies updated automatically whenever your mobile is connected. A trade site basically, Xe.com is one of the leading options in international money transfers.
Talk to locals / World Nomads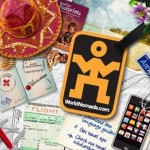 Though we care not to take it to heart, we are charmed any time a firang approaches us with a 'namaste' backed with a blinding megawatt smile. I have given lots of free lifts to places which were far detours from wherever I was headed to, blinded by this sparkle. Now, what would it take to get back some of those karmic brownies? I mean, greet the locals, thank them, even ask them for directions – all in their lingo? World Nomads has come up with downloadable dictionaries in 25 languages including German and French, Spanish to Swahili. Freely available on www.worldnomads.com, it may not exactly make you sing like a mariachi in Mexico, but trust me, the pidgin you will manage will be magical in its ability to get you that brownies.
Probably the most exciting of the traveller-specific apps, World Nomads' dictionary is just one. While you are at it, log on to their website and look up the app 'Ask a Nomad'. 'Tap into the travel knowledge of more than 49,000 travellers from 129 countries' it says. And you better believe it for as I write this, I see a query like 'Going to Hong Kong w(h)ere is the best place to get prescription glasses at a good price?' with three answers!
Prepare presentations / GoodReader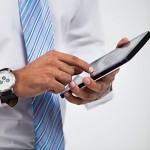 The presentation was sent to you over email and you need to work on it before you present it to the client. GoodReader is just for you. The app allows you to read wordy contracts while travelling as well as make changes as per your requirements to those presentations – however image-heavy they may be. Another USP of this app is that it also allows you to jot down your comments or delete others, even embed videos into PDF files. GoodReader is available for Apple @ $5 over www.goodreader.net. 'Super robust PDF reader'? You bet!
One wi-fi please, I mean coffee / Wi-Fi Finder
All the apps here were developed to get you off that grid without missing anything – even saving you some money which you can probably put to trying out mussel liquor or on that padlock in Paris. However, I do admit there are times when you absolutely – like, really – need a connection. It could be the news of your girlfriend dumping you – due to continued absence and not replying to emails – or your Aunt Havisham going away leaving you a windfall. Wi-Fi Finder understands the spot you are in and comes handy: it will track down the free wi-fi that is closest to your location. And not only that, it will even use your handset's internal GPS and lead the way! You can download free on to your Apple or Android from www.jiwire.com
Makes me wonder whether it's the free wi-fi or the coffee at Café Coffee Day? One café mocha and I should be able to tell you.
"Excuse me…"
A smart traveller is a savvy traveller – someone who takes the most out of travel. This is the first of the 'The Smart Traveller' series. A round up of tips and tech, apps and advice so that you can focus on getting the best, making the most out of your travels.