The great affair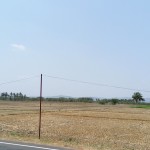 Nothing moves like the road. From where I sat, staring ahead, I felt like I was hurled bodily into a wide-angled void. Into that bluish-green miasmic space between heaven and earth. Trees and houses, shops and hotels, people, ponds, fields and animals, lamp posts and electric wires blurred past as if some celestial puppetry. Between small townships were vast open fields which accorded unhindered views of rocky outcrops with the mandatory shrine on top. I felt like the eye of a storm, infinite powers at my disposal. In the distance ahead dips and curves rose wavily upward, marvellous mirages. The afternoon sun blistered the plains with a ferocity akin to magnificence.
At Andipatty I watched an aged mendicant scrounging outside a tea shop. Her bag of tricks included a pet monkey which stood on two legs and clapped. The monkey then grimaced at the lack of amusement – or charity – it evoked and scrambled back to the woman's shoulders before sauntering over to the next in line, a puncture mechanic. It started at the loud clanging from straightening a metallic rim and immediately jumped back to its sanctum shoulders. It then peered from behind the woman's hair. She just moved on.
Next to me sat two youngsters – both in standard issue cigarette-shaped jeans which clung somewhere between their waist and knees by a glossy plastic belt. One had 'Dabanng' printed across it. Both wore caps at jaunty angles and fiddled with cheap smartphones. A couple boarded the bus and sat down in front of me. They perspired from the heat outside but chattered happily. The guy placed his laptop bag gingerly on the rack above. An airbag went up next without so much attention. The woman glanced upwards at their luggage once and then at me. I thought she looked familiar.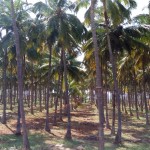 Following the recent Supreme Court ruling, liquor vends by the highway remained shut. The women selling boiled eggs outside the taverns were gone. Protecting some lives meant denying some others their rights. Some numbers were too inconsequential that they didn't even become statistics. A truck which had stopped by the roadside clambered back on to the highway without any signal forcing us to swerve sharply and then again to avoid colliding with an incoming autorickshaw. This near-miss was followed by an expletive-laden exchange between the two drivers. I raised my fist at the erring trucker, ala Haddock.
The Western Ghats rose not very far, serenading us, in a shimmery dance within a sultry haze. From dry plains to verdant vineyards and misty teagarden slopes the kaleidoscopic landscape rendered me incapable of continuous thought and I liked it. I sought it. Kids with dried snot ignored us when we slowed at busy, dusty carrefours. The sinewy backs of dark-skinned women glistened with sweat and covetously framed the strings of jasmine braided into lustrous long hair. Men proffered up plastic basins decked with spliced cucumber smattered with rock salt. How much for the flower?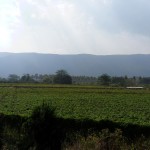 We stopped by a small pasture where the smell of ordure accosted the occasional simoom. Regular travellers daubed their faces with handy wet towels. The couple had disembarked from the bus leaving the airbag on their seat. I could see the guy waiting outside a tin shack with a woman's painting on the door, the laptop bag hung over his shoulder. I remained inside unmoving, barely thinking. More than the lack of thoughts, the heat rendered me still. It was that kind of heat, the sort which made you think twice before batting an eyelid for fear of steaming up the sunglasses. The boys on the adjacent seat would have thought I was asleep for one reached out and began to fumble with the couple's airbag zipper. I turned and stared at him with all the intensity of Al Pacino in 'Scent of a Woman.' He smiled at me but I sat stationary, staring stoically. Before the couple returned, he got off the bus and left. The other ciggie pants just sat there bent over his device with a burning concentration.
Real travel is for nothing else. It doesn't matter where you began your journey from. Or where you are headed to. Or why you are going. The great affair, as Robert Louis Stevenson said, is to move. The aimlessness and anarchy inherent here makes it thoroughly appealing. An antidote to our miseries. We begin to covet the trip purely for what it takes us through and not where. The road ahead ceases to be merely that and instead becomes a conduit which makes us sear through unhappiness, maladies, setbacks, failures, blames, unrequited loves, unmet responsibilities, shattered dreams, self-doubts, jealousy, unwarranted desires, unworthy rewards, momentary possessions, shackles, prejudices, unrealistic ambitions and the ephemerality of relationships. The translucent haze crystallised into a clear elegance. Bearing towards the border, the dry powdery sward concatenated to serried coconut trees and then whole groves of them. The girding verdure energised and exalted me. Suddenly I felt intoxicated by a strange buoyancy. From where I sat I could see it all. And I could begin to understand.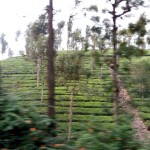 Jayalalithaa's anti-English language posturing was all around me: spotting an English signboard was like finding MGR without his fur cap. More than any cricketer or movie actor, APJ Kalam seemed to be a distinct favourite in these parts. I wanted to know what he was plugging. There were some English hoardings in Chinnammur. At Uthamapalayam I saw many more and the first Malayalam post 'Singapore Mess.' Entering this cantonment area I beheld another sight for summer-sore eyes – a beautiful cataract merely looking at which cooled you. An open market bustled by the roadside. Guys rode bicycles into the 'mandi' with roosters tied to their carriers, just like what I had seen in Bastar. But unlike Bastar I was told there were no cockfights in these parts. The information was supplied by a political type who boarded the bus with an oleaginous starveling of a sidekick who nodded violently to everything his boss said. And beamed at every English word uttered. The bus station at Cumbum reminded me of the one at Kalpa in Himachal – both nestling by foothills. The name also triggered some fond memories from the trip.
Vineyards stretched to both sides of the road as we neared Gudalur. The bus stopped here while some passengers stepped out to buy boxes of grapes. By now I had gathered that the couple were married and were visiting the guy's parents in Kottayam, Kerala. As we left Gudalur I also learnt that they decided not to buy grapes as it was priced very high. The sheer purring of the engine became a deep growl – the climb to Kumily in the Kerala – Tamil Nadu border had begun. Abysses rose alternately on both sides of the road as we climbed quickly through the winding road horn blaring.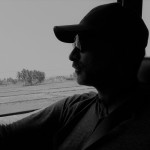 At Kumily bus station I stepped out for my caffeine fix. A lottery ticket seller began to importunately convince the couple to buy as the money would be useful to send their kid abroad. 'Youngsters have no future in this country anymore,' he said with conviction. 'For ten or for twenty?' The man conferred with his wife before buying peanuts from a vendor who approached outside their window. If marriages were announced in Tamil Nadu with photographs of the bride, groom and well-wishers splayed all over gargantuan hoardings, in this side of the border it was shifting political affiliations of a bunch of individuals. The song and dance in the first instance I could understand but not of the latter.
It was still sunny when the drizzle began. Wildlife sanctuary Thekkady lay a few kilometres away from our route. I had been there many times – the last one was as a homely mortal with conventional apprehensions. As we wound our way through the teagardens of Vandiperiyar, it came down by the bucketful. Like a voyage into the light, we charged ahead, undeterred, unwavering. An arrow in water. Between the thrumming of the rain above and the humming of the engine below, I tranced into a netherworld. I was led with purple sparkles, along a velvet alley; on a distant wall different coloured lights segued into each other. It was the hall of understanding. I understood sorrow and pain, agony and triumph, worries and security, love and indifference, action and consequence, revolt and obeisance, worship and spite, betrayal, embrace.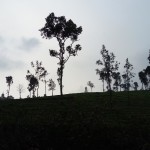 The state treasury had no money. The headline screamed. The man was adequately worried. His wife pushed up the window shutter but the clamp was stuck. She looked at him but he was lost in the news, frowned brows and all. I reached out and fisted the clamp into place holding the shutter up. She turned around and smiled at me.
The good earth wafted in through the open window.