The ceremonial opium. Controversial too.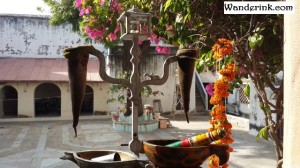 Doda in these parts is not just for the anchorite or the ailing, it's for everybody. It is a permanent fixture in riyan or ceremonies like weddings or housewarming and shop inaugurations. It is indispensible in sabhas or community meetings called to settle issues. For generations doda has played the role of icebreaker and relationship-cementer, has been instrumental in resolving spats and has injected newfound warmth to embraces. Upped gaiety and community quotients. And in recent poll times it has even propped up Barmer in Rajasthan – the second largest constituency in the country but otherwise sleepy and shunning limelight studiously – on national front pages for reasons more than Jaswant Singh.
"Doda is a matter of concern. It is wrong but people consume it." Went Sonaram Chaudhary, Singh's opponent and BJP candidate, at an election rally in his appeal to Vasundhara Raje, state chief minister, to increase supply to the government-run doda outlets in the state. Many years ago in 2007 when Jaswant Singh was still pretty much ensconced within the BJP fold a case was filed against him for serving kesar (saffron) milk laced with doda during a riyan at his ancestral house. Though the veteran denied there was doda he went on to justify the age-old custom. "It's an old tradition to serve it during a riyan when the near and dear ones and even people from nearby villages are invited when a family has good news," said the ex-army man. An offence that could have attracted imprisonment of up to 10 years, nothing came out of it.
That's because in these parts doda is everyday.
Doda is opium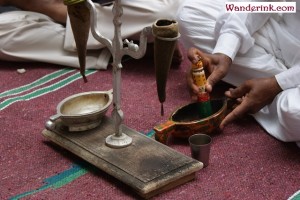 Opium is grown in India since the 11th century. During the days of the British Raj, revenue from opium constituted 15 per cent of government income; this was when direct taxes constituted less five per cent according to Sabyasachi Bhattacharya's 'The Financial Foundations of the British Raj.' East India Company employed vast tracts of land which today fall under Uttar Pradesh, Madhya Pradesh and Rajasthan to cultivate poppy plants from which opium was extracted. (In fact, heroin is also a byproduct of opium but refined using lot more chemicals and care.) The Opium Wars of the 19th century between Britain and China were an outcome of the latter's shutting down of ports to opium imports – the emperor was understandably rattled that one in four adults were addicts. Around 7, 60,000 acres of land which was employed in growing poppy during 1905 came down to 70,000 during 1953. After the English left, the onus of legal production of opium – an important ingredient in morphine – was taken up by the Indian government through the opium and alkaloid factories at Neemuch, MP, and Ghazipur, UP.
As an aside it is interesting to note that these factories, instead of ideally being under the purview of ministries of health or industry, are still under the finance ministry; the figures from the factory receipts do not find mention in budget documents as they are stacked away as non-tax revenues.
Bring out the khalda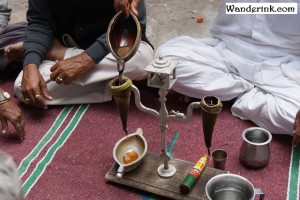 Lord Shiva's standing as the Indian Bacchus is further affirmed by the linga enshrined atop the khalda. The khalda is an instrument that resembles a weighing scale with conical jute columns hanging from rims welded to either side of an ornate, fixed beam decked with several other religious motifs. A purifier basically, this is a staple in households across rustic Rajasthan and interior villages of UP and MP. Depending on the financial and social standing of the families they come in copper or silver sometimes even gold. A small slab of opium is powdered and mixed with water. The mixture is then poured into the jute bag which distils out the granules and impurities pipetting out a golden colour liquid. This seriously bitter concoction is served either from the palm of the host or in small thimble-sized glasses in case of large gatherings. This 'opium ceremony' is usually topped with sweet tea.
Opium is actually the dried latex from opium poppy which produces a flower immediately before maturing. After about a week the petals fall off leaving behind a bulbous capsule. The surface of this capsule is cut (known as 'scoring' or 'lancing') three or four times with a special curved knife making the gum ooze out. This gum when dried is scraped and collected which is opium in its rawest form.
The sabha sorts it all
During a recent visit to Auwa a remote village in interior Rajasthan I stayed at Fort Auwa a heritage hospitality property owned by the Thakurs of Auwa who are the direct descendants of the rulers of the area. One morning I was invited to attend a sabha known locally as 'hathai' which was essentially a meeting of the village elders to iron out issues that threatened the social fabric or general peace.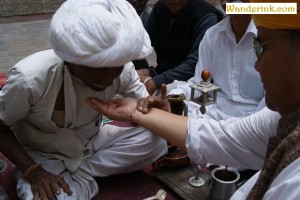 "At the sabha we take up issues like inter caste love affairs to your neighbour's cattle grazing in your kitchen garden," I was told.
On agenda that day was a centuries-old temple in the village which was lying in ruins and overrun by weeds and inhabited by snakes. The villagers had repeatedly requested local politicians for funds and sent emissaries to 'archaeology babus' in capital Jaipur for help to restore it but to no avail. The sabha that day decided to engage voluntary manpower for the task from the village itself; money for expenses like food and a minimum remuneration was to be the largesse of the Thakurs.
When it comes to more serious offences like those bordering on the criminal, the sabha will take it up only if both the parties have agreed not to go to the police. "We don't say the sabha is an alternative to the police but here the justice is swifter which makes many resort to the sabha for justice," said a village elder.
Back to Barmer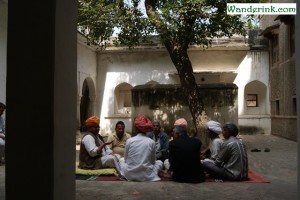 The Mangala field is in Barmer. This is where 10 years ago Cairn India, a subsidiary of Vedanta, hit black gold jackpot drilling into the largest onshore oil discovery in India in a very long time. Acquiring coal blocks Raj West Power belonging to the Jindals bought 18,000 acres of land in Bhadresh village in Barmer district. The lure of bigger money and freedom from the vagaries of an increasingly unpredictable monsoon saw thousands of farmers selling their crofts and leaving their traditional means of livelihood for oil wells and coal mines. Opium which was historically a relaxant after a hard day in the fields ('Gives great happiness at night,' said an elderly villager who sat next to me at a sabha with a wink, squeezing my arm.) soon came to be recognized for its abilities to conjure up new realities which made grappling with changed ones easier. An alarming number of men and women of Barmer are hooked on opium for reasons not medical.
Jaswant Singh can serve doda at his family couchee and Sonaram can ask for more doda at election rallies but if district authorities are to be believed Barmer requires – and is going to get – de-addiction centres.
But of course after the elections.