Telling Tales: Looking for Rebecca
'Telling Tales' is an ongoing series on my more memorable fellow travellers.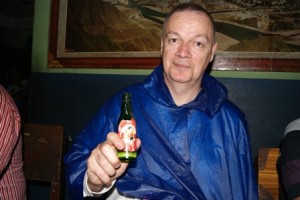 Pierre found his daughter Rebecca in more places than he looked. Strangers came up to him and told him where he would find her while some just wished him that he found whatever he was looking for. Another time a little girl, a farmhand, pointed to the picture of Rebecca Pierre carried in his wallet and assured him that she was of the land. Only catch was Pierre was a Canadian travelling through Tibet. Yet he did not find believing hard. For when you are searching in Tibet, you find a lot of mysteries. Understanding them is not difficult if you have a ready shrug. And as you go on, you will find the discoveries become one with the quest itself.
Rebecca had succumbed to a rarest medical condition called cardiac arrhythmia several years ago.
"It was two days since she passed away and I had barely slept. Sitting in her room, looking at her stuff one morning, I could feel some very benevolent vibes and I went out. And there on a cloudless sky, I saw not one, but two rainbows! I knew it was Rebecca telling me something from wherever she was." A practising Buddhist, Pierre took it as a sign to finally embark on a much-postponed trip to Tibet. He knew that the rainbow outside his home was only the beginning.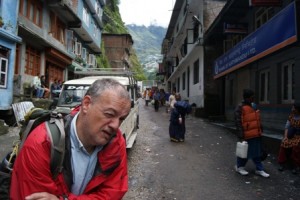 "I arrived at the Kagyu Monastery in Nepal. Just two days before I arrived, a 15-year-old girl, an inmate of the monastery had passed away. Rebecca was the same age when she died. I really didn't know how to take this and I was hugely affected. Was my daughter sending me another sign?" Lamas from the monastery suggested Pierre undertake the kora, the parikrama of the holy Mount Kailas. Hopefully in an atmosphere of exalted divinity accumulated over millennia of sublime pieties, where the soul is citizen, understanding signs might assume mortal dimensions.
"The first day I reached here at the Lake Manasarovar, I saw a rainbow – with quite broad and well-defined colour bands – just like the one I had seen in Canada. The second day I saw yet another one." Pierre was struggling to keep emotions at bay when he was telling me this. I had met Pierre en route Mount Kailas and we started talking at the Milarepa caves just outside Nyalam where he explained to me the lives and events of the renowned Buddhist saint – quite a story of revenge and atonement. But it was at the Manasarovar that we got really talking – like opened up.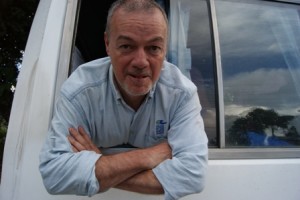 "The most profound sign happened when I visited a local school. A girl studying in the ninth grade – the same grade Rebecca was when she died – came up to me and started talking. I could feel the same levels of Bodhicitta or compassion in her as Rebecca. It was like my daughter was standing in front of me in another guise." Pierre found what he was looking for. And today he sees Rebecca in a namesake constellation winking at him from a shimmering corner of the Milky Way.
While Tibet continues to lure the seeker. In this altitudinous table land, folklores don credibility and legends become part of lineage. Myths are not weighted down by mystery and reincarnations are regular. Every mountain is a sign and lake an answer.