Shankar's International Doll Museum: But seriously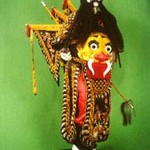 Each one has more intricacy, information and culture, beauty and potential making you wonder at the iconic status of Barbie. Each one speaks volumes about a nation – the prevalent social conditions, religious sentiments, traditions, even the economy of the period. The costumes are perfect renditions of the fashion of the times. Some are laid out as elaborate sets – Japanese tea ritual and voodoo, a construction site replete with brick-laden pushcarts, a bullfight gone awry with a bolero in gored agony. And there are over 6,000 of them. An easy Friday afternoon at work and I was gawking through the Shankar's International Doll Museum next door.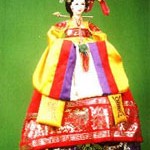 Being something I have been putting away for many months I nearly forgot – the only times I thought about it was when I saw mile-long queues of tiny tots in uniforms snaking their way towards the unprepossessing entrance in a rambunctious clamour while petite teachers run around exasperated at the rising din and missing decorum. That Friday too there was the clatter crowd – who was more eager to get to the biscuit and juice waiting at the end. Within a few minutes, I had the whole floor to myself; save a museum staff who kept checking on me now and then – photography was forbidden and I was taking my sweet time. I was really gawking – it was enthralling and enlightening. And it is not a kiddie thing, I will tell you that.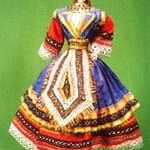 The collection starts with Germany; save for the expected country-wise segregation, the dolls are also grouped according to a mood or a theme. So after the gruff and grimed worker dolls of Germany, there were other countries followed by Germany again, this time with a throwback to the days of sorcery and witchcraft. Dolls in construction overalls toiled in a building site – some balanced precariously on scaffolding while others were rolling in a pushcart of bricks. The typical German focus and solemnity was writ large on their large faces – almost like a lesson in nation building.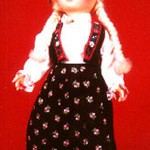 The elegance and complexity of Japanese culture was played out in an elaborate set next. Outside a temple – the pivot of all things cultural and traditional in Japan – old couples were having tea out of a multi piece set. Some old men were immersed in a board game, lost to the outside world and my peering. Right next door were some Russian dolls in a polka dance. There was an out-of-place astronaut with 'CCCP' in bold red on his uniform; even on earth his one leg was floating partially as if by force of habit. The New Zealand dolls were aborigines – thin and dark, and wore straw skirts – not the Maoris we are used to (as we know them in 'Once were warriors') – as fair and well, ample.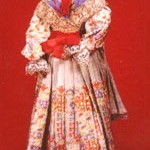 Dolls are miniature humans only and are broadly classified into three – ethnic, regional and costume. Most of the collection at Shankar's is costume dolls, maybe explaining the painstaking detailing seen in the couture. Though evocative of the changing fashion scene over the years, the Australian showcase looked more like a proof of global warming. A woman from 1840 wore an overflowing blue frock of gargantuan dimensions that billowed around her like a theatre curtain. Fast forward to 1970 and a PYT cuts an alluring picture in a short pink number – a reminder that the glam quotient of this island continent was up even before Hurley set foot with Warne.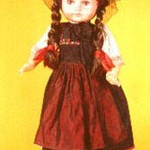 A living quarter was sliced for detail: divided into a room dedicated for television watching and library, another one for kitchen with the dining table and the bedroom. Quite elaborate and intricately detailed, what charms you here is the attention to the little things. For example, on the dining table where the family is having dinner, the little boy's drinking glass has fallen over. In the bedroom the couple is in bed; the man is reading while the woman is looking at him in eager expectation. Ah, those were the days!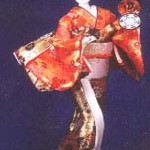 Germany makes its second appearance with a bunch of dolls donning wigs and gothic-tinged baroque and rococo. A sobre version of the Japanese Lolita, they are cute and scary in equal measure. The dresses are a delight with a commendable eye for detail and design. You don't have to look far to see why before every Benz there is a Mercedes. There were simple frocks with bows and gash tied around the waist, a short yellow skirt that got further shortened with probably excess starch. I marvelled at a dark skinned hippie girl in purple bell-bottomed trousers with black checks and black leather jackets. Definitely a regular at Woodstock. There were the stouter ones as well – the much adored and lusted, lusty country belles – robust, piercing blue eyes that are darting about for a haystack. Ready-to-tumble, their legs were like pillars, hips wide to bear as many as you can bring up and more and cheeks a-pink. I couldn't think of anything I wouldn't do for a job on the farm.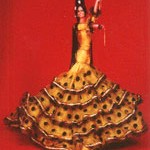 The coastal country of Portugal is represented by men carrying bananas and women ferrying fishes in baskets. They men are all wiry thin, a limited menu perhaps – probably why they set about all over the world, including India (to find more bananas?). But everybody donned colourful garbs typical of a sunny land. Then there was the bullfighting – it was funny if anything. The bull had gored one of the three boleros – a straight drive through the guts (not funny), while the second one stood transmogrified, the third one tried to pull the unrepentant bull back by its tail (I was roaring now). Probably better practice, next door in Spain the bullfight was more, well savvy: the bull had paused in front of the bolero in a moment of drama and both are looking towards the crowd for applause. And oh, I fell in love with the flamenco dancer. She wore a resplendent red dress that flowed all around her for a mile, an extravagant coiffure with a huge pink rose pinned in, a sheer lace frills for sleeves with a gold bracelet. A tip-dip-dip of an impromptu baile and I decided to settle in Spain for good.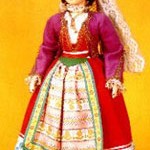 Jolting me from the cante dreams was Bulgaria. The Balkan countries even today have a strong leaning towards witchcraft and a fixation with clairvoyants and psychics. There was a scary chief of the voodoo party – all covered in feathers. Even his face was covered in feathers – upping his menace quotient. Standing obediently on one side was the rest of the druid enterprise. They stood like the silent cast of 'The Blair Witch Project' with even the tree formed from eerie twigs – setting to fire which would complete the act and the camera reeling unmanned.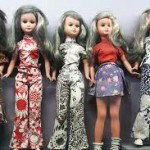 The rest of the Bulgarians had sunburnt faces, wore worker shoes and hat – basically the kind who would go to the chief above when afflicted and not to a hospital. The Romanian representatives were all in white and carried merriment – if not working, then dancing. Buxom belles and friendly guys. An old woman in a poncho with her husband leaning over his walking stick possibly because of the weight of the oversized fur coat draped over his shoulders. Norwegian dolls proudly gambolled among the polar bears and resting reindeers. What intrigued me as a possible forefather of Harry Potter was a red granny, amicable in a sinister way, riding a broom through the sky.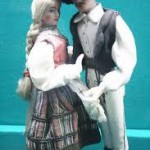 The kids of Switzerland wore school uniforms of a 'banker blue' shade. Among the Yugoslavian lot was a lady in a flowing robe of the whitest silk, embroidered gold jacket, silver belt, dangling earrings, braided hair and eyes half shut like the queen she obviously was. I would wager on this as the gift by Madame Tito, First Lady of Yugoslavia, to the museum founder, K. Shankar Pillai renowned political cartoonist and a regular of Nehru's press retinue. The Hungarians flaunted outlandish costumes with a mindboggling arrangement of texture, cut and colour. France was more like a 60s ramp on the road: Brigitte Bardots all in hippie pants and mini-skirts. In Poland it seemed difficult to pluck the men from their women: whether dancing or taking a bow, or strolling or staring at you, their hands were always entwined around each other. The sublime quality of the Greek seemed to be carried on forward earnestly and true to its roots from the days of their many gods and goddesses.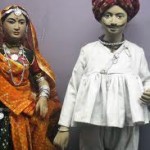 In Sweden, the peasant dolls seemed to be seriously missing their cows; the folks of Ireland scared about the next IRA bombing. In Argentina I missed dolls in soccer shorts and in Brazil I was devastated to find there were no samba dolls either. In USA one portly white man with a Winchester was cocking a scowl at the row of puny Indians below. The Filipinos looked ready to be married in their pristine white lace frocks. More than halfway through these fantastic specimens of craft and thought stood a grotto of Mother Mary – a bit strangely out of place in a doll museum, must say. The Mother stood in the middle of a miniature chapel, unmoved by the Christian gospel songs that were belted out from a speaker next to her, playing in a repetitive loop. She looked a bit bored, perhaps.
Another group of little ones hurried by – for the juice and biscuits on the other side. Just as they passed me, one of them made a momentous discovery.
"Dolls!" She screamed and all the others in the group looked around in amazement.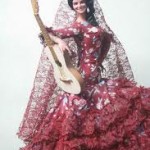 Just like kids are out of place in this serious collection of fine ethnography, I felt that there should be more explanatory boards. Otherwise, for example, a non-Keralite in the museum would think that people of ancient Kerala wore green face packs and carried long swords arched at the tip.
Being a Keralite, I knew it was Kathakali.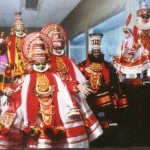 Since photography is strictly prohibited inside the museum, all the pictures used here are Googled images. Do go to the museum on Bahadur Shah Zafar Marg – ask for the 'Times of India' building, the museum is next to it – when you visit New Delhi. In addition to the above, there are several more countries as well as an exhaustive collection from all over India including brides of different states, dances and many more. Allot at least half a day for this. Entrance fee is Rs 17 for adults.