Not just another day: A photo feature on Fort Kochi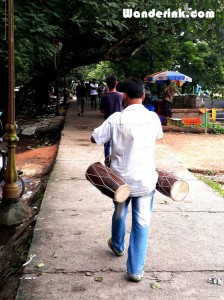 In an increasingly red-and-white world Fort Kochi is still green and blue. The same concession that thwarted all conquest still abounds. The Dutch and the Portuguese, the French and the Brits have all left, their latifundia considerably diminished and their illustrious pasts immured within cemeteries and churches. This estuarine land is fated to lose relevance as a propylaeum to not just Jewish faith but all things Jewish – the number of Jews has dwindled to 29 as of last week. What remains are a handful of rug and handicraft shops run by elderly and affable Kashmiris, the younger lot preferring to hover around street corners, huddled over connected devices.
The traveller landing in Kochi makes a beeline to this erstwhile fishing hamlet, the ho-hum of the on-and-off Metro rail project only adding to his haste. En route he solemnly takes note how the mall culture has been sowed – and has bloomed with relish, the 'souk-ed' up ages-old gold fetish of the Keralite – a glitzy makeover, symbols of a palate busy conforming, vapid but virile exhortation to drive and dress like the rest of the world. He just wants to reach Fort Kochi faster.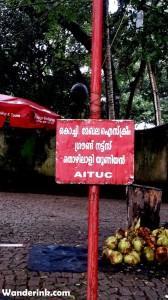 The first European settlement in India continues to be quaint; but now it is like the innocence in adolescence – the eagerness to hold on is on an even keel with the yearning to let go. Hasn't time always been the biggest ravisher! The Santa Cruz Basilica and St Francis Church, David Hall and Delta Study, VOC Gate and Vasco House, it's all here. Their freshly patinaed facades like the cracked mascara on an ageing pinnace. But they are all here. And we see them. We take their photographs, read their histories, bemoan their shoddy conservation.
There is another Fort Kochi we miss because we pass through it; we don't look at them because we are looking forward to what is on the pamphlet. That everyday Fort Kochi. Then what is everyday today is the heritage of tomorrow. It is as concrete as a thought, a fragility that has withstood time and repair, the Fort Kochi of arresting graffiti that gets washed away in the rainy season, a sight, a smell, a seemingly innocuous trade union board.
This is just another day in Fort Kochi.