Highway highlights 2013: India from the road
Real India is still in the villages and viewed best from the highways. I spent a sizable chunk of 2013 travelling in the north and central regions of the country on assignment. Besides learnings and memories, friendships and experiences there were also the photographs. Prodders, grabbers, freezers. Stokers of the intangible. A handy tool while stringing words – a sort of un-glue when stuck. Often unfortunately relegated to mere exhibits of oeuvre and photographic mettle, it throws light on the little seen and the vehemently felt. Neither in gray nor black, but a light prism-ed, an embellished memory.
An unabashed helot to looking forward, I believe a year gone by is not a closure but a foreword to the one on the way. There will be more travels hopefully to places farther, people stranger and wilder experiences. And of course, more photographs. The ones today are a primer so that we may seek better. May not really work the mandibles, but a few that spoored the gulch.
If this picture was taken in an urban setting, they would have been urchins and beggars. But right in their own backyard they are curious, joyous and children. I had stopped outskirts Datia, Madhya Pradesh, to find out the heritage spots from the locals when these kids came running to my car window. The eldest boy was totally fascinated with my map; how I wished I could've spared him the copy.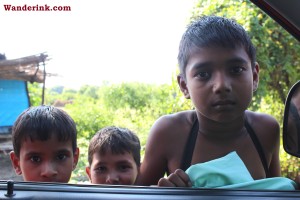 The boatmen of Vrindavan are a desperate, frustrated lot. Increasing pollution from discarded puja items, diverting water to Delhi, construction of dams and bridges – like in the background – have vastly lowered the level of water in Yamuna and with it the appeal the holy river holds for tourists.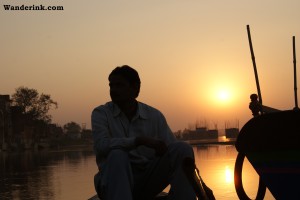 I was driving around Gwalior when I met Ram Das – a typical sadhu – who was headed to the holy city of Shivpuri by foot. An impromptu rendition of a bhajan right by the roadside to the accompaniment of his rustic tambura had me in tears. Such was the bhakti, the singing effortless and the voice, magical.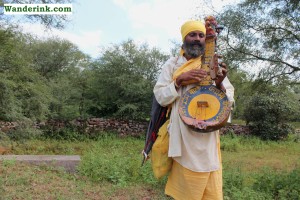 A tucked away dusty village in northern Uttar Pradesh, Bateshwar celebrates the final day of the annual mela with a maha aarti or a religious ceremony with lots of lighted lamps. Though not as popular as Pushkar, the mela is almost as big with nearly the same number of cattle and other livestock changing hands. Besides me and a friend, the attendees were mostly the women folk as the men had retired drunk.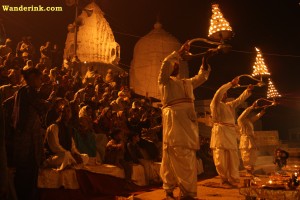 Gokul, though the birthplace of Lord Krishna, does not have the lure of nearby Vrindavan. It is a remote little village with narrow lanes, walls adorned with paintings of the infant god, sweetmeat shops in every corner. And old Brahmin priests sunning themselves as they await invites to ceremonies.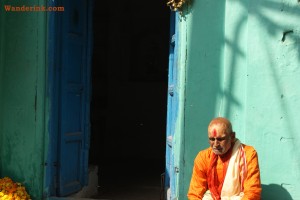 India is literally strewn with heritage. The Kos Minar is a kind of milestone that dates back to the Mughals; the one here is on the way to Agra along NH2. The fact that modern roads too have been constructed next to them shows the accuracy with which roads were planned and built many centuries ago.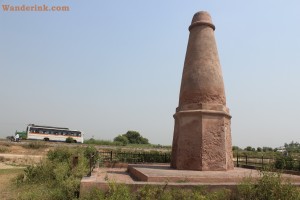 Reinforcing a cliché? Whatever… This photograph was taken from the Mehtab Bagh across the Taj Mahal. The gardeners took a break from their work to pose for the picture; the photographer paid them Rs 100 for their efforts. Soon enough their boss, the government contractor, was after them for his 'share'. "I lose money when they are not working," he told me, qualm-less.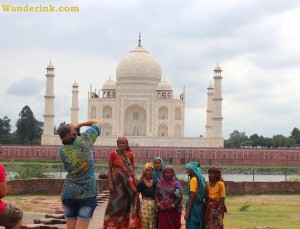 A personal favourite. It was rude to an ethereal degree seeing a toiling farmer in tatters right next to the most beautiful monument in the world. I had to ask him how it felt to be working with the Taj as the backdrop. The simpleton replied with a laugh.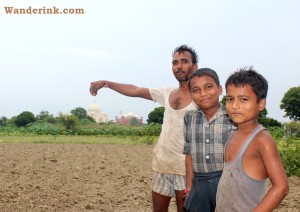 This could be a scene typical of anywhere in hinterland India. This affable old farmer was tending his cattle in his fields on Gwalior suburbs. What made him unforgettable was his weather-beaten wit. "Thanks to tractors not just my sons even my buffaloes have become laggards," he said.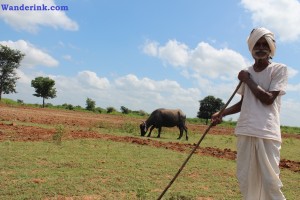 'Kaalu' (meaning 'someone who is black') was my city guide in Gwalior. His real name was Antony John. His father left the family many years ago. Kaalu works as a guide to help his mother support the family of four. He speaks fluent English, and passable German and Spanish. But never been to school.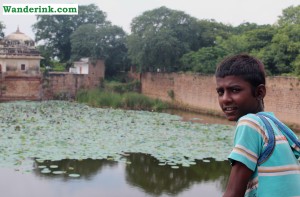 An old flautist outside the Lakshminarayan Temple in Orchha, Madhya Pradesh. His melodies were so hauntingly beautiful and I sat down beside him. Ninety years old, he was hard on hearing. A musician who couldn't hear his own notes but still making the most splendid music. It wasn't just his rheumy eyes that were streaming.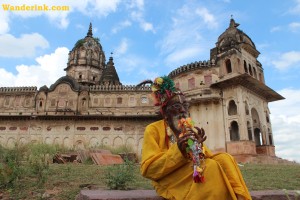 Under a clump of shady trees, a little removed from the entrance to the Agra Fort, I found this tomb of a pir (a saint in Sufism). The old sentry gave me the name of a saint whom, I found out later, was buried in Pune.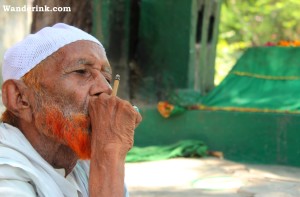 The Taj Mahal is closed to tourists on Fridays. But most are rudely awakened only after they reach Agra. Still trying to entice this disheartened lot are colourfully decked carriages. Maybe they will work better with Basanti?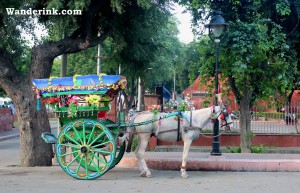 A newly married couple are off to a new life in a cart laden with a cot and other stuff they got as dowry. The bride is sobbing her homesickness off over the mobile phone with her mother. Justified all those ungainly phone towers looming over pristine fields.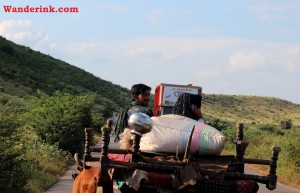 The Nalbandh Chauraha is an old part of the city of Agra. Essentially a narrow, boisterous, crowded lane, this is meat eaters' paradise that comes alive as dusk falls. A few more hours to closing time, this man has already sold his entire stock of mutton biriyani. "I don't want to make too much, just enough to earn a living," he said. "Besides my wife does the cooking and I don't want to tire her unnecessarily."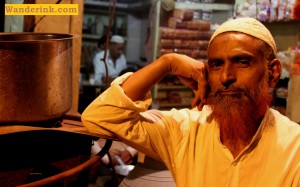 The unrelenting stand against corruption of the Aam Aadmi Party struck a chord with the common man. This chappie is lost in his sing-along routine canvassing votes for the party's Bharatpur candidate.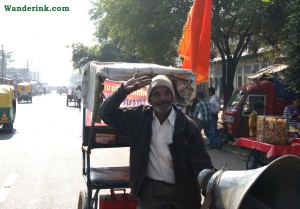 What you see is what you eat. This roadside dhaba at the historical Deeg announces its fare literally on-the-face. The freshness is not suspect, it is still dripping oil.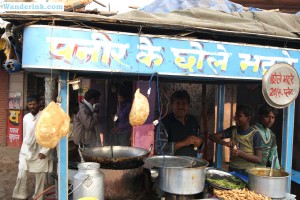 Hair stylist Yulie from Russia had been doing seva or voluntary service at the Iskcon Temple in Vrindavan for a month when I met her. Her visa permitted her to stay in India for one more month. She hadn't decided whether to remain at the temple or head to Goa.