Gay tourism: Out of the closet
"'Ind-j-a' tastes better on your tongue… try it," Sanjay Malhotra told me.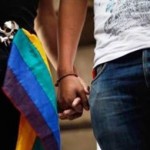 I did and it did. I mean, I wasn't too sure about how it tasted, but it definitely sounded different. Well, may be better too. In a whacked-out sort of way. Sanjay Malhotra, the much-awarded fashion designer is also the director of 'Indja', a gay travel boutique. I had asked Sanjay whether the 'j' in his 'Indja' was a gimmick. Besides the taste thing, "adding a 'pink' to the company name would have been a cliché," feels Sanjay. 'Pink' might be cliché, still gay-friendly travel companies like Pink Escapes and Pink Vibgyor which are just over a year old are witnessing business growth in double digits.
It all started in July 2009 when a New Delhi High Court repealed Section 377 which criminalised homosexual activity; a draconian 148-year-old colonial British law which proscribed homosexual intercourse as 'carnal intercourse against the order of nature'. The long-awaited verdict summed up with a '…it is the recognition of equality which will foster dignity in every individual.' A landmark victory for the LGBT (lesbian, gay, bisexual, transgender) community in the country, the decriminalisation also accorded the community their own identity and eventual courage to be themselves in public. There would be no more hovering in shadows nor, pardon the cliché, hiding in closets. There would be no more hounding or harassment by moralists, political hooligans (save Mumbai) or zealot cops. The new dawn was marked by rainbow parades and gay pride marches all over the country. Tourism industry also opened its eyes to the 'pink dollar'.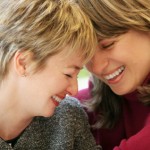 "The LGBT community has more disposable income as most community members have less family commitments," says Bhuvan Mehta who owns Pink Escapes. "They are also the ones who travel and spend a lot compared to others." The potential of the 'pink dollar' was industrialised with the capital hosting the first edition of Asian Symposium on Gay and Lesbian Tourism in 2011. Not only travel agents, hotel owners and gay tour operators, but the event also witnessed participation by prominent members of the gay community – present to put forth their expectations while travelling by presenting the problems they faced while doing so. "It was an eye-opener on all levels, a stupendous learning experience for everyone," he says.
"There can be no overnight end to the problems, or prevalent situations where gays are regarded more as queers," says Sanjay. Though we are the liberal Land of the Kamasutra, we as a people are not exactly above frowning, even jeering at adult males holding hands in public. "The transition in our attitude towards various sexualities can be brought about only gradually." Indja has devised a programme called 'Pinkperfect' – a special training programme for hotel staffs on how to treat an LGBT traveller. Right from not looking amused or scandalised, not even staring at a little PDA, the programme lays huge emphasis on gallant and chivalrous behaviour. Currently imparted in the participating hotels in and around Delhi, it will soon be taken to partner hotels in metros all over India. With the house in order – or on the way – we can now move to the bigger picture of travel. 'One size doesn't fit all' says
Outjourneys
about their customised tours. Individual or in groups, tell them the number of days and the places you want to visit, hint your budget and they promise to revert with the best experiential itinerary. Apart from the usual sights, all the travel companies also promise that extra – in most cases, an experiential angle. Pink Escapes gives you the option of attending an Indian wedding as well as an evening cuppa over talks with a prominent historian where you are privy to gleaned information on the country's rich and varied past. "Another 'delightful pink experience'," as Bhuvan puts it, "is meeting exceptionally talented people from the LGBT community and spending time with them." The capital abounds in singers and painters, designers and musicians from the community. "Not just acquaintances, but such meetings have also been instrumental in forming lifelong friendships," Bhuvan assures. 'Get under the skin of a country with our journeys' promises Indja. For this, they not only have tailor-made tour packages, but also boast having 'extraordinary insider connections with remarkable local people'. "It's about travelling with likeminded folks, it's about being who you truly are, even while on a holiday," says Sanjay. "With us, you don't need to conform to norms, not even pretend to, if you know what I mean. You are free – free to enjoy, relax, express yourself. We create that zone around you with people who know you, understand and appreciate you and accept you for what you are." While the people-factor goes a long way with their eminently scalable and replicable Pinkperfect programme, Indja also chooses their participating properties with extreme care. While most of the accommodations are handpicked, great care also has been taken to ensure that the properties bring together authenticity, luxury and comfort – as evident from the list of their partnering properties. Like the The Park (Delhi), Devi Ratn (Jaipur), Devi Garh (Udaipur), The Old Harbour (Kochi) and the Taj and Radisson properties to name a few. Pink money which is the purchasing power of the gay community is estimated to be in the ranges of over two trillion pounds worldwide. While in India gay tourism is comparatively nascent, even on a domestic level there is serious money considering that researches have shown that 10 per cent of any population to be gay. As per a 2008 census, that was over 100 million! Not just the gay parades and pride marches, but events like film and literary festivals have all played remarkable roles in bringing many out of the closet. Furthering this exodus from the mouldy dark are luxury parties organised by companies like Boyzone in Delhi and Gaybombay in Mumbai who are active on Facebook, to low-key events like kite flying organised by NGOs like Humsafar Trust with free entries. Nevertheless, it would be a mistake to take this new class of travellers – or revellers – to be an easy-to-please bunch. They are not. They are usually very generous with their monies and have a lot of it to spare; travelling couples can be categorised under the DINK category – Double Income with No Kids. But they know exactly what they want. And get it too. 'LGBT travellers demand nicer designs, bigger accommodation, better service and exceptionally good products,' says a trade journal which published a research on travel trends among the gay community from within India and abroad. Most of the international respondents said India was a dream destination but close to half still rated 'very low' their expectations from the country. This is despite being ranked the second-most desired cultural and adventure destination after Thailand but ahead of China, South Africa and Japan by a survey on gay and lesbian consumer matters. They also pointed out the high need to raise the quality and standards while catering to their needs. International hotel chains like a
Hilton
or a
Marriott
are by policy gay-friendly however not many of the LGBT community visiting the country can afford to stay in these multi-star properties. And their choices of mid-range hotels which are gay-friendly are limited; gay-friendliness from budget hotels, at least till recent, was hoping for too much. As was not expecting homestay owners to be pantopragmatic.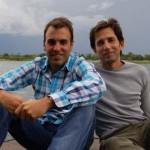 Things are changing. And changing fast. Utopia-Asia, a popular internet resource for LGBT travellers, cites Delhi as a 'super safe' city – which has made the capital figure top in the country's preferred gay destinations. Other metros – notably excluding Mumbai where Shiv Sena members have roughed up couples on Valentine's Day in the past – like Bengaluru, Chennai and Kochi figure close. As important as the experience, it is also about an expression. Of who you really are and your desire to connect with others. Gay tourism might be in its inchoate stages but operators across cities have a sodality in their purpose and vision.
Be yourself.