Excerpts as review: Travels with Charley
We live today with review sites like 'Rotten Tomatoes'. With a name like that it can be safely assumed that conclusions are made and verdicts passed on the merit or lack of it of the creative product even before the opening weekend. Merit like beauty, is subjective. Otherwise we all would have vied for the same girl; the same author would have walked away with a Nobel, Booker and Pulitzer. Most of the book reviews are from information winnowed from an inchoate browse-through. The rest of the time it is a favour to your previous / potential publisher and the author so that he may return it when you are ready with your next.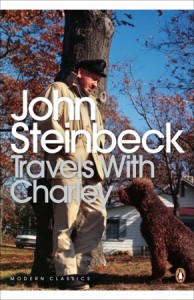 Literary reviews hence may best be left to book excerpts which the compiler may find edifying and / or damning. John Steinbeck's 'Travels with Charley' continue to excite and incite parleys on landscapes nourished with the minds that inhabit them, the near-umbilical connection between nature and culture, the inevitable corrosion of countrified harmonies as cities continue to expand slickly. And above all, on travel itself as, to quote from the book, 'A journey is a person in itself; no two are alike.'
Read the rest of them – all universal in their bearings – and be the reviewer, be your own decider. After all, again to quote from Steinbeck, '…people rarely take action on advice of others unless they were going to do it anyway.'
Once a bum always a bum.
A journey is like marriage. The certain way to be wrong is to think you control it.
The silence was like a rushing sound.
What good is warmth without cold to give it sweetness?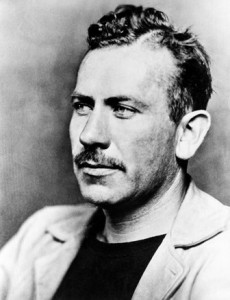 But I don't believe anyone is a nothing. There has to be something inside, if only to keep the skin from collapsing.
I was born lost and take no pleasure in being found, nor much identification from shapes which symbolise continents and states.
Roads change, increase, are widened or abandoned so often in our country that one must buy road maps like daily newspapers.
The big towns are getting bigger and the villages smaller.
They are a breed set apart from the life around them, the long-distance truckers.
It is the nature of a man as he grows older, a small bridge in time, to protest against change, particularly change for the better.
It was said of lumber men that they did their logging in the whorehouse and their sex in the woods.
There seemed to be no cure for loneliness save only being alone.
One goes, not so much to see but to tell afterward.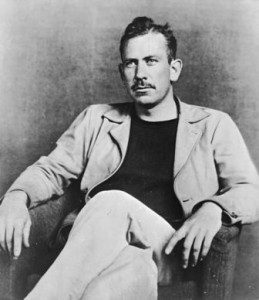 I hate to see a motor neglected or mistreated or worked beyond its capacity.
And that ancient law went into effect which says that when you need towns they are very far apart.
This journey had been like a full dinner of many courses, set before a starving man. At first he tries to eat all of everything, but as the meal progresses he finds he must forgo some things to keep his appetite and his taste buds functioning.
All images are courtesy of Google.