Don't be rude to the Creator. Travel.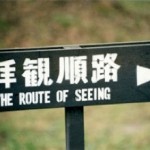 "Savour every sandwich, live each day as if it's your last," says Edward Readicker-Henderson, contributing editor at National Geographic Traveler and author of several favourites including 'The Traveler's Guide to Japanese Pilgrimages', 'Adventure Guide to the Alaskan Highway' and the seminal 'A Short History of the Honey Bee'. He opens up to Wanderink.com on what keeps him going despite a debilitating medical condition which has doctors numbering his days, how bucket lists are mistakes and the possibility of cult copyright – part naughty and part game – 'Strip Passport' debuting on ESPN.
No two reasons to travel are vastly different from each other. Because distilled down from the miles and sights, the people and partings, words found and ways lost, we are questing for the self. Actually, for the best of the self. Even when you are running away from the worst of it, you are really seeking the best of it. After he collapsed in a train station in Japan, doctors told Edward Readicker-Henderson that the best they could give him was a few months. That was over 20 years ago. In the meantime he wallowed in and threw around crappiness and eventually discovered that the only true moral obligation in life is to make the people you love smile.
Despite excruciating periods wheelchair-bound, prolonged spells of fainting, today Edward has been to more than 60 countries across all the continents. None of this would have been if he hadn't lingered over each moment as it unfurled a lifetime and savoured every sight as the prettiest ever. Travel is the yes-word and bucket lists are serious mistakes as, Edward says, 'it makes people focus on what they should do before they die than on what they are doing while they are still alive.' Then there is also the serious business of an obligation: 'Whoever created the world went to a lot of trouble. It would be downright rude not to go out and see as much of it as possible.'
Arthur Frommer happened to you when you were this close to taking up a regular teaching job. If it weren't for Frommer, would the wandering ink still be flowing?
Arthur saved me. Teaching was the backup plan because you still have summers off and can go places, but I never would have been to a fraction of the places I'd seen if I'd ended up on that path. So I've been really lucky, for which I am very grateful. But I've always found some way to travel, and I hope, no matter what, I always will.
You have accorded a big part of your success to rewriting. But that consumes a lot of patience. How frequent has the outcome been duly rewarding? Have you ever just given up, gone 'fuck it!'?
Never. The only standards I have to meet are my own, and I'm a serious control freak and perfectionist. I'm not happy with a piece until I'm happy with it, and sometimes that means months of rewriting. Sometimes it means waiting years to write a piece, until I'm sure I can do it right. And sometimes it means a really good editor showing me where I went off the rails, so I can go back and rewrite it all over again.
You don't blog. Ever felt you might be missing out on something: an intimate space, where you are confined only by you?
I have limited time and even more limited energy. Blogging would take up time and energy better spent on the stories I'm paid to write. And I'm extremely lucky that most of the stories I write are things that do fully engage me, that are confined only by my own abilities and obsessions. So no, I don't think I'm missing out on anything. I tried blogging once, for maybe six months, and it just didn't amuse me. And if I'm not amused, why would the reader be?
Today you are successful enough to write about what you care for. Have you ever written what you really don't give a damn to?
That's the wrong way to look at things. Yeah, I've had to do – and still do – stories that don't necessarily fully engage me. But the thing is, when you're writing travel, there are people who put an immense amount of faith and hope and trust in what you write, and you owe it to them to do your absolute best. Just because, say, a place doesn't excite me, that doesn't mean someone else won't fall in love with it, and they've maybe saved for years to get there. So every piece deserves the utmost effort. You don't mess with people's vacations. They're too important.
'Savour every sandwich, live every day as if it's your last.' An impending sense of closing-in looms large in your writings, more the recent ones. Does it work as a release?
Not really. Everybody's days are numbered, I just have people telling me numbers. So what? You live until you don't anymore. The only place I really try and let that into my work is in what I owe the people I love. The stories I want to tell them.
Long ago, you said, you lost track of how many days were supposed to be your last. How do you deal with it, till you lose track?
You keep waking up and finding out the doctors were wrong yet again. After a while, it just gets kind of boring, so you move on to something else. I move more slowly than I used to. I have to be careful in ways I didn't used to have to be. But most things can be adjusted for.
You are amazed by a smile, at the beauty of everyday… How important is a possible impending death to appreciate all these?
Not at all. This is the mistake most people make. They come up with a bucket list, and focus on what to do before they die, instead of what they're doing while they're alive. Pay attention. As much as you can to as many things as you can. Be where you are, doing what you're doing. Buddha said that 2500 years ago, and it's still right. Go ahead and live. Dying will take care of itself.
Every continent and 60 countries. Any place you haven't yet, but would love to? Any place you wouldn't mind going to over and over again?
For the most part, I try to avoid reruns, but any excuse to go back to Alaska, Venice, or Scotland is a good excuse. I'd love to go back to Yap. As for places I haven't seen yet, the Russian arctic is probably highest on the want list. Vanuatu. Cambodia. I'll run out of life long before I run out of places I want to see.
"Listening to landscapes" is what you do in your new series for the National Geographic Traveler, 'The Quietest Place on Earth.' How do you listen to a landscape?
Slow down. Slow way down. Slow down so much you become a part of the land itself. And maybe then you can hear what a place has to say to you.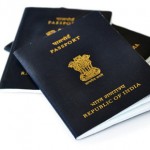 Do you have the copyright to 'Strip Passport'? How about a proposal to hold it in airport lounges, say the 'Virgin Atlantic Cup Strip Passport Tournament'?
I'm waiting for ESPN to put in a bid so we can turn it into a TV show. Be way more interesting than all those boring poker tournaments they run.